Bolshoi Ballet returns to Kennedy Center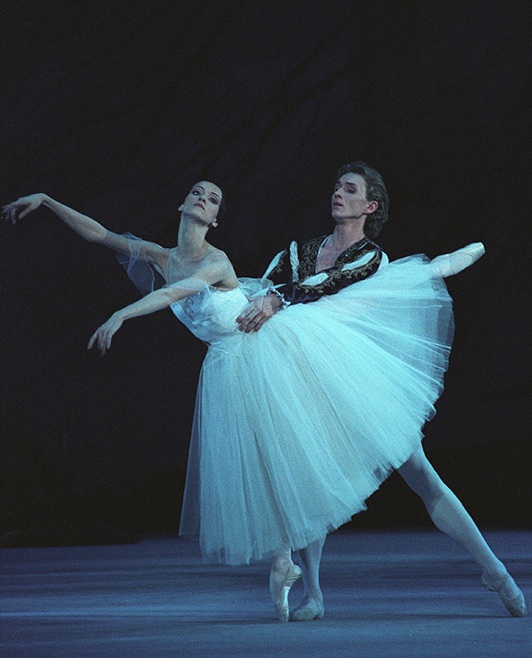 The John F. Kennedy Center for the Performing Arts presents the Bolshoi Ballet in Giselle, with choreography by Jean Coralli, Jules Perrot and Marius Petipa, and staging by Yuri Grigorovich. The Kennedy Center Opera House Orchestra will accompany all performances May 20–25.
The Bolshoi Ballet's Giselle is one of the most romantic and visually striking works in the classical canon. A simple peasant girl who loves to dance falls for a dashing prince in disguise. When she discovers his betrayal, her weak heart stops. In the ballet blanc second act, her ghost, along with the vengeful Wilis, haunt her beloved, ultimately transcending death with forgiveness.
The Bolshoi has captured the imaginations of ballet lovers and defined the concept of spectacle since its creation in 1776, when Prince Petr Urusov was granted the privilege of creating a permanent company in Moscow.
For the company's grand return to the U.S., Principal David Hallberg, who also dances with American Ballet Theatre, will dance the role of Albrecht on Tuesday, May 20 at 7:30 p.m. and Thursday, May 22 at 7:30 p.m. Hallberg was the first American to become a principal dancer with the Bolshoi in 2011.
Tickets range from $29 to $160 and may be purchased at the Kennedy Center box office or by calling (202) 467-4600. For more information, visit www.kennedy-center.org.
Also coming to The Kennedy Center this season, New York City Ballet will present George Balanchine's Jewels and a mixed repertory program on April 1-6. Then American Ballet Theatre will present Don Quixote and a mixed repertory program on April 15-20. After Bolshoi Ballet's performances, Boston Ballet and Pennsylvania Ballet will present performances back-to-back in June, with both companies celebrating their 50th anniversary. Visit The Kennedy Center website for more information.
Photo: The Bolshoi Ballet's Dmitry Gudanov as Albrecht and Svetlana Lunkina as Giselle in Giselle. Photo by Nadezhda Bausova.