Bombing amputee vows to dance again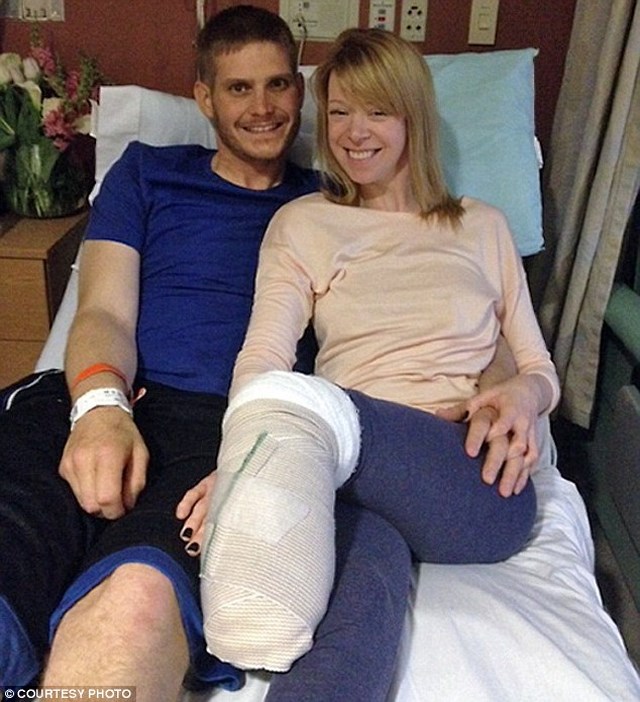 A 32-year-old ballroom dance instructor who lost her foot in the recent Boston bombings has vowed to dance again.
Adrianne Haslet-Davis told WHDH-TV that she remembered being thrown in the explosion before grabbing hold of her husband Adam, who was also hit with shrapnel.
"I looked at Adam and said, 'I think I'm okay.' And he said, 'I think I'm okay too'," she said. "He lifted up my leg and started screaming and I started screaming."
Despite being badly injured himself, her Afghanistan veteran husband dragged her away from the blast area.
The two were sent to different hospitals but have since been put in the same room at Boston Medical Centre. Her mother was with her when she awoke from surgery two days later.
"I said, 'Mom, can you help me adjust under my left leg. It feels like my foot is asleep.' And she looked at me and said, 'Adrianne, you don't have a foot,' and I just lost it," she said.
Davis has said she will dance again using a prosthetic foot. She also said she will run next year's marathon, even if it takes her four times as long as an able-bodied person crawling.
"This is the card I was dealt," she told CBS Boston. "I am going to look on the bright side of it, and try to be the best person I can be, the best dancer I can be, the best dance teacher I can be and the best wife I can be."
Despite knowing her life is forever changed, she is determined to return to her passion.
"Dancing is my life," she told the Boston Herald. "Yeah, having my foot blown off, that really sucks. But I can't wallow in 'woe is me.'"
Sources: Ninemsn, WHDH-TV, The Boston Herald, CBS Boston.
Photo: Dance teacher Adrianne Haslet-Davis, pictured with her husband, Air Force Capt. Adam Davis. Photo courtesy of Daily Mail.