Boston Ballet reveals 2015-16 roster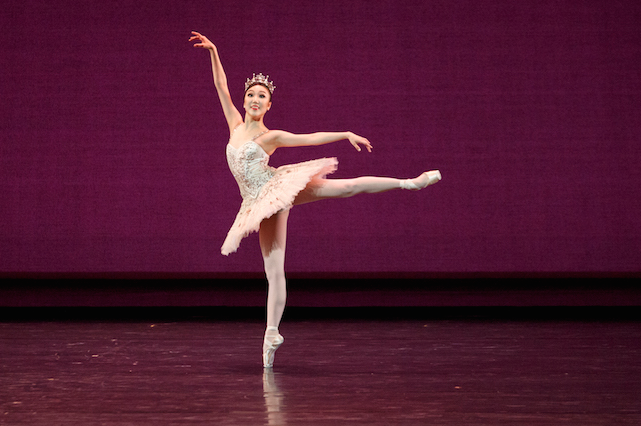 Boston Ballet Artistic Director Mikko Nissinen has announced the 2015-16 season roster, featuring 11 new dancers and six promotions from within the company. The company will be comprised of 68 dancers—including 10 dancers in Boston Ballet II (BBII)—representing 20 nationalities. The full company has now returned to its 19 Clarendon Street studios in preparation for the 2015-16 season.
Ji Young Chae (South Korea) and Patrick Yocum (USA) have been promoted to soloist; Diana Albrecht (Paraguay), Irlan Silva (Brazil) and Junxiong Zhao (China) have been promoted to second soloist; and Albert Gordon (USA) has been promoted to the corps de ballet from Boston Ballet II.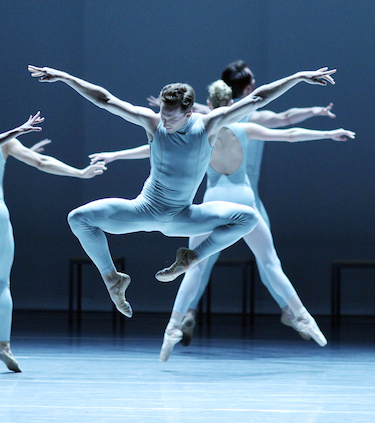 Boston Ballet welcomes Maria Baranova (Finland) of Finnish National Ballet, Rachele Buriassi (Italy) of Stuttgart Ballet and Federico Fresi (Italy) of Teatro alla Scala as soloists; and Jillian Barrell (USA) of Ballet Arizona and Drew Nelson of Royal Danish Ballet as dancers in the corps de ballet. New members of Boston Ballet II are Angela Bishop and Erin O'Dea of Boston Ballet School, Elenora Morris from National Ballet of Canada, Ethan Chudnow from San Francisco Ballet School, and Samuel Ainley and Aaron Hilton from School of American Ballet. Thirty-six percent of the main company are BBII alumni and 22 percent of the full roster are Boston Ballet School alumni.
"Boston Ballet maintains a diverse and high-caliber roster of dancers year after year. The versatility of the artists continues to inspire me and support our wide-range of repertoire," says Artistic Director Mikko Nissinen. "I am thrilled to announce the promotions of six exceptional individuals, and welcome new, talented artists to Boston Ballet and Boston Ballet II. We look forward to showcasing our dancers on the Opera House stage, starting in October."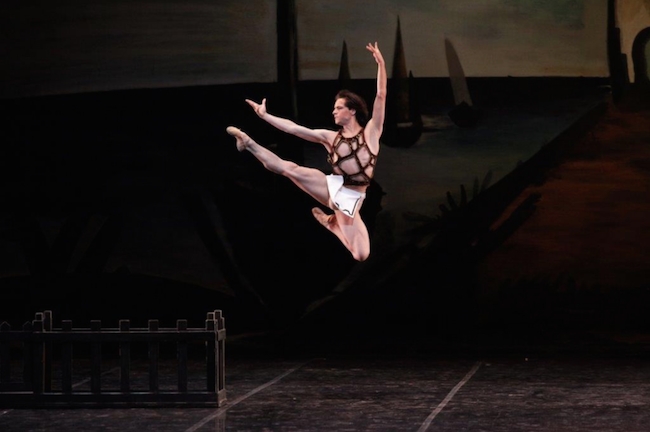 Peter Stark, who has been called "Ballet's Pied Piper" by the Sarasota Herald Tribune, joins Boston Ballet as Associate Director of Boston Ballet II and Head of Men's Program of Boston Ballet School. Stark began his performing career with New York City Ballet and Boston Ballet, followed by a successful tenure at The Washington Ballet. He is the founding artistic director of Next Generation Ballet (NGB) in Tampa, Florida, and most recently served as Chair of the Patel Conservatory's Dance Department.
"I am extremely pleased to welcome Peter Stark to the organization. His reputation as an exceptional master teacher precedes him and he has trained some of the finest male dancers in North America today," Nissinen comments. "Peter is a great addition to the artistic staff of Boston Ballet."
For more information on these artists or on Boston Ballet's upcoming season, visit www.bostonballet.org.
Photo (top): Ji Young Chae in the Erik Bruhn Prize Competition. Photo (left): Patrick Yocum in William Forsythe's Second Detail. Photo by Costas. Photo (bottom): Federico Fresi. Photo by Brescia Amisano. All photos courtesy of Boston Ballet.