Broadway Connection to share expertise!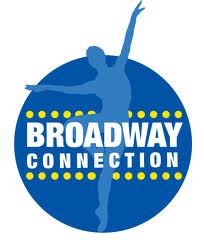 Dance Informa has recently partnered with respected performing arts education company Broadway Connection to bring Broadway-related articles to readers. This partnership will shine a light into the world of Broadway through monthly columns written by and/or focused on the expertise of Broadway Connection's celebrated faculty.
"We are so excited about this new partnership with Broadway Connection," says Dance Informa Managing Editor Deborah Searle. "We believe it will help our readers really connect with the Broadway world and give them valuable insights they might not be able to find elsewhere."
Each edition of Dance Informa's free, monthly, fully-digital U.S. publication will feature the stars of Broadway Connection sharing fresh insight and sound counsel with readers trying to make it on Broadway. The columns will also allow readers to hear from the artists behind some of the biggest shows.
"Broadway Connection is thrilled to collaborate with Dance Informa for a new investigative column exploring the exciting lives, necessary techniques and successful survival methods required to expand the dancer's life beyond competition into professional careers as artists," says Jennifer Jancuska, the Director of Broadway Connection. "The collaboration pledges to be honest, informative and receptive to feedback and questions from readers."
As the first example of this promising partnership, Dance Informa published an article in its July edition focusing on "Getting the Next Gig on Broadway." It interviewed four Broadway Connection faculty members on how to best land the next gig by "keeping a constant habit of auditioning and networking with casting directors and choreographers."
For more information on Broadway Connection, visit www.broadwayconnection.net. Be on the lookout for the next feature article brought to readers by Broadway Connection!