Broadway Dance Center announces auditions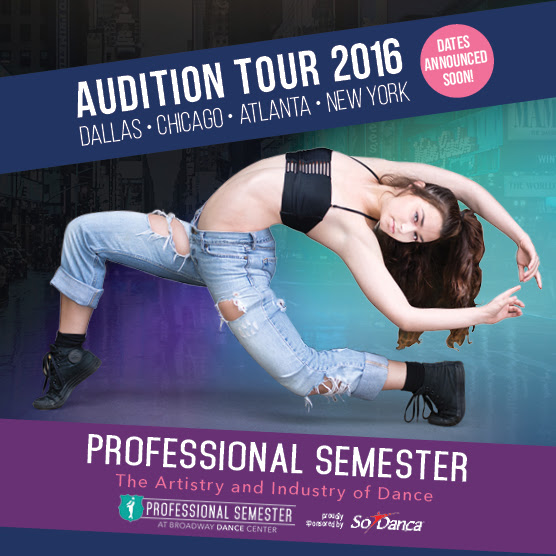 You've trained and trained to become the beautiful dancer you are today – spending countless hours in class at your local studio and enrolled in various master classes, workshops and summer intensives. But now you're unsure of what comes next. Are you ready to take that leap into something bigger and better?
If this is you, Broadway Dance Center, one of New York City's most popular dance studios, is offering to help you jumpstart your professional career! BDC's Professional Semester offers the advanced technical training; pragmatic branding, marketing and professionalism skills; and powerful networking opportunities with agents and casting directors to help aspiring dancers launch a sustainable career in dance.
Want to apply? All dancers must audition to be accepted. The BDC faculty recently announced its 2016 Professional Semester Audition Tour, with stops in Dallas, Chicago, Atlanta and NYC. To apply for Fall 2016 and Spring 2017 Sessions, register now for one of these auditions here!
Those selected from the auditions will receive guaranteed acceptance to the course and a waiver of application fee. RSVP in advance to be seen first! Advance RSVPs for all auditions are requested but not required. If you can't make it, you can still apply. Contact BDC at ProSemester@bwydance.com for assistance.
For further information on the BDC Professional Semester program and its upcoming Audition Tour, visit www.broadwaydancecenter.com/training/professional_semester. The Audition Tour kicks off Sunday, February 7 in Dallas!