'Bull Durham' to premiere in Atlanta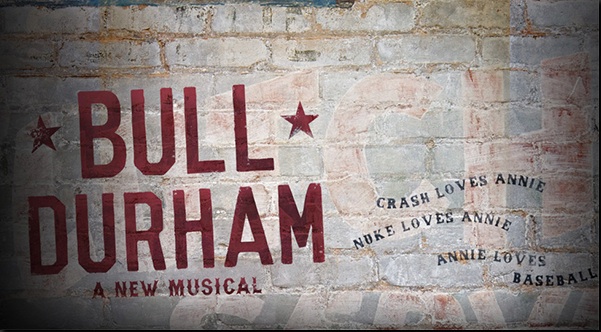 A new musical is coming to the South – one boasting a love triangle, lots of baseball and original songs offering a unique, folky sound. Bull Durham, loosely based on author Ron Shelton's experiences on and off the field with a Minor League Baseball team, will open its world premiere season in Atlanta at the Alliance Theatre on September 3.
"The piece is a love letter to baseball, free spirits and to finding your soul mate in unexpected places," said Alliance Artistic Director Susan V. Booth when the production was announced. "The music is perfectly suited to the story, and the story is every bit as entrancing onstage as it was in the film."
The live production comes many years after the story's film debut in 1988 with actors Kevin Costner and Susan Sarandon. The movie, named by Sports Illustrated as the "No. 1 Greatest Sports Movie of All Time", received an Academy Award nomination for Shelton's original screenplay.
Now the stage show has been brought to life with a star-studded team of creative masterminds, including Director Kip Fagan, who has directed off-Broadway's The Revisionist and Asuncion, and musician Susan Werner, a renowned folk singer-songwriter who has written all the music and lyrics.
Plus, Bull Durham will feature chorography by none other than Joshua Bergasse, who served as the choreographer for NBC's musical drama Smash and choreographed several numbers for Fox's So You Think You Can Dance. Bergasse has also choreographed for the national and international tours of Fame the Musical.
The new musical will star Broadway actors Will Swenson, John Behlmann and Melissa Errico as veteran catcher "Crash" Davis, rookie pitcher Ebby Calvin "Nuke" LaLoosh and Annie Savoy, respectively, in a love triangle that uses baseball as the backdrop.
The musical runs through October 5. For more information or to book tickets, visit www.alliancetheatre.org. The production is recommended for age 16 and older.