California Ballet hosts annual Military Night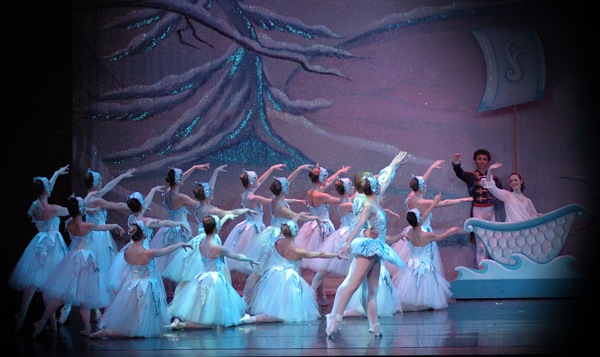 California Ballet is currently performing The Nutcracker through Sunday, December 23. As the perfect way to introduce children to the power and beauty of classical dance, the company invites families to come out and partake in the holiday classic.
Yet, for military families in particular, the company is offering free tickets to see The Nutcracker for the Thursday, December 20th performance.
More than 600 tickets have already been donated to active and reserve members of the United States military and their families.
Preceding the performance, Director Maxine Mahon will welcome Lieutenant Colonel Brian Josten and the University City High School JROTC Color Guard, who will present the colors.
California Ballet's Sharing the Art program, initiated in 2005, makes this event possible. The program has provided more than 20,000 tickets to military families, children and adults with life threatening diseases, and disadvantaged members of San Diego County.
Starring California Ballet's Chie Kudo as well as Carlo Di Dio, Vitaliy Nechay, 
Oscar Burciaga, Bernadette Torres and Rebecca Correia, The Nutcracker is sure to share the magic of the holiday season. With special Guest Artist Cory Stearns, military families are in for a special treat. Plus, performances also feature live music by the San Diego Symphony.
To support the 3rd Annual Military Night or request tickets, call 858-560-6741 or visit californiaballet.org. A military family of four can see The Nutcracker for a donation of $100.
Photo courtesy of California Ballet.