California Ballet prepares for 2015-16 Season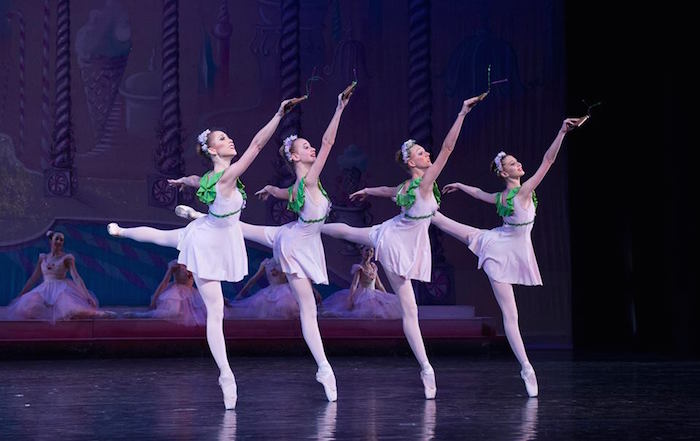 California Ballet has announced its 2015-16 Season, which includes three major performance series for the company's San Diego dance fans. Kicking off the season is the West Coast premiere of The Great Gatsby by The Washington Ballet's Artistic Director Septime Webre. Then the traditional Nutcracker returns mid-December before the beloved and tragic Romeo and Juliet sweeps audiences off their feet in March.
The Great Gatsby will be presented at San Diego Civic Theatre from Friday, October 23 to Sunday, October 25. Inviting audiences to return to the splendor of the Jazz Age and the frivolity of the Roaring Twenties, this ballet follows F. Scott Fitzgerald's passionate, thought-provoking and complex classic story that was made into a major motion picture by Baz Luhrmann in 2013.
When the production premiered in Washington D.C. in 2010, Sarah Kaufman of The Washington Post wrote, "With live music, generous dancing, high spirits and some memorable moments of silent, spot on acting, Gatsby goes down like champagne."
Webre's visionary choreography fuses contemporary ballet, jazz and tap with narrative to bring to life the iconic story of obsession, wealth and excess. California Ballet's production will be accompanied by a live jazz band that promises to "blow the roof off this gin-joint!"
Next, The Nutcracker arrives at the Civic accompanied by the Classics Philharmonics on December 12-13 and the San Diego Symphony on December 16-20. As always, this Christmas classic presents the magical story of Clara, who dreams that her new toy nutcracker soldier has come to life. Choreographed by Director Maxine Mahon with Music Director John Stubbs conducting, The Nutcracker once again provides the perfect gateway into the holiday season.
Welcoming spring, the company will present William Shakespeare's Romeo and Juliet on March 12-13 at the Balboa Theatre in the San Diego Gaslamp District. The ballet's powerful music and gorgeous choreography wrapped around a Shakespeare play will take you on an emotional roller coaster from the first note of the music.
For more information on California Ballet or the company's upcoming season, visit http://californiaballet.org. Tickets are on sale now.
Photo: California Ballet dancers Allyson Barkdull, Elizabeth Kenyon, Brigitte Edwards and Victoria Jenkins in The Nutcracker last year. Photo by Brad Matthews.