California Ballet presents 'Beyond the Barre'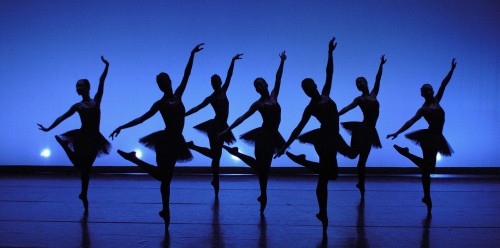 California Ballet Company, the premiere classical dance company of San Diego, will present Beyond the Barre for one night only on Saturday, March 22 at 7 p.m.
An evening of classical and contemporary dance works by local San Diego choreographers, the Beyond the Barre program will feature guest artist the Body Poets and the gorgeous pas de deux from Charles Bennett's Romeo and Juliet.
Also on the program are new choreographic works by Jenny Asseff, Hugo Carreon, Wayne Davis, Kyndally Foote, Evan Knapp, Gail Winfield, Jeremy Zapanta and alumna ballerina Karen Gabay, who is currently Artistic Associate of San Jose Ballet.
The performance will be presented at the David and Dorothea Garfield Theatre at the Lawrence Family Jewish Community Center, located at 4126 Executive Drive in La Jolla. Tickets are now available by phone at (858) 560-6741. For more information, visit www.californiaballet.org.
Photo courtesy of California Ballet.