California Contemporary Ballet's 'Thumbelina'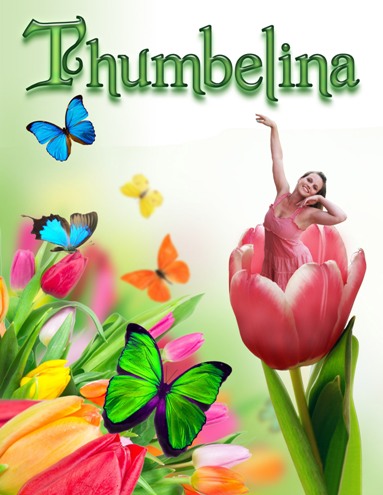 From the creators of the popular ballet Snow Queen, the magical story of Thumbelina is brought to life in a production the entire family can enjoy.
Thumbelina, a spring-time ballet inspired by Hans Christian Andersen's story, shares the tale of a young, tiny girl and her adventures with appearance- and marriage-minded toads, moles and May bugs. Thumbelina eventually meets a flower-fairy prince just her size and falls in love.
Focusing on the themes of adventure, friendship and ultimate happiness, this production is a light, colorful rendezvous that shouldn't be missed.
Featuring original music by Dwight Bernard Mikkelsen and original choreography by Aerin Holt in collaboration with Lynn Bryson Pittenger, California Contemporary Ballet will present this ballet at Glendale Community College on Saturday, June 29 at 7:30 p.m. and Sunday, June 30 at 2 p.m. The college is located at 1500 N. Verdugo Road in Glendale, California.
Tickets can be ordered online for $25 for adults and $20 for seniors and children (16 and under). Tickets at the door are priced at $30 and $25. For more information, visit www.CalBallet.com.