Canada's Alberta Ballet performs in Houston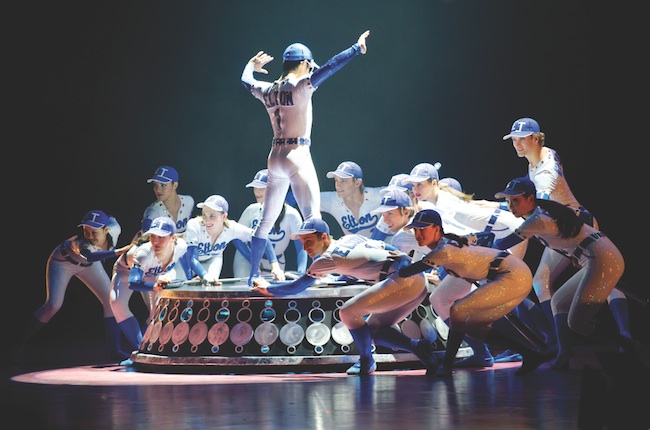 From January 30–February 1, Houston Ballet will present Alberta Ballet as part of the Cullen Series. One of the missions of the Cullen Series is to introduce the city to exciting contemporary dance makers. Under the artistic direction of Jean Grand-Maître, Alberta Ballet will perform Love Lies Bleeding, a celebration of the music of rock legend Sir Elton John and his writing partner Bernie Taupin. This wild and spectacular work features 14 classic songs, including Goodbye Yellow Brick Road, The King Must Die and Rocket Man. It explores the trials, victories and sacrifices of achieving super stardom with an unforgettable story of rock and roll, drama, passion and, above all, love.
After Alberta Ballet's performances, Houston Ballet heads to Alberta on April 30–May 9 to complete the exchange. The company will perform Houston Ballet Artistic Director Stanton Welch's epic ballet La Bayadère in Edmonton and Calgary. This model of reciprocal exchange is one of the innovative ways Houston Ballet and Alberta Ballet are keeping large-scale touring of dance alive.
"Love Lies Bleeding is a work that's thrilling to watch, and it beautifully captures the magic of Sir Elton John's music," Welch remarks.
Love Lies Bleeding takes audiences on a wild ride, an emotional rollercoaster of theatrically dynamic tableaux. The non-stop parade of over 150 dazzling costumes by Martine Bertrand provides a glorious riot of color and invention. Audience members can expect to see stylized sequined Dodger uniforms, glittery Egyptian loincloths and a roller-skating "Rocket Man" outfit complete with flashing lights and fireworks.
The show is not a typical story ballet. "It's more a dance spectacular than a ballet," Grand-Maître notes. "Some of it [the movement] is Bob Fosse–inspired; there's cabaret, contemporary, athletic movement. We weaved in rollerblading and flying like Cirque du Soleil. The whole spectrum is there. It's quite a hybrid. It's like a Broadway-slash-Vegas show with ballet."
Although rooted in the life and career of the British pop icon, Love Lies Bleeding is more than a simple biographical narrative; it's also a probing examination of the cult of celebrity and the triumphs and challenges of superstardom. The main character is an obsessive Elton John fan and the ballet itself is a fantasy in which he experiences the highs and lows of his idol's roller-coaster career. Set in a vast, dark theatre littered with mementos, artifacts and remembrances of past glories, the ballet poetically depicts the dramatic landscapes of a classic series of Elton John/Bernie Taupin songs which have deeply inspired billions of music lovers around the world.
"I am proud of what Alberta Ballet has created," comments Sir Elton John. "It's a strong, contemporary choreography that entertains and challenges new audiences with its new esthetics and its powerful fusion of art mediums."
Alberta Ballet, founded in 1966, is Canada's second largest dance company. The organization operates and performs in both Calgary and Edmonton. It is known for its distinctive repertoire and performance quality. For more information on the company's exchange with Houston Ballet or its upcoming performances, visit www.houstonballet.org. Performances will take place at Wortham Theater Center in downtown Houston.
Photo: Artists of Alberta Ballet perform Love Lies Bleeding. Photo by JJ Thompson, courtesy of Alberta Ballet.