Canada's Ballet Jörgen tours 'Anastasia'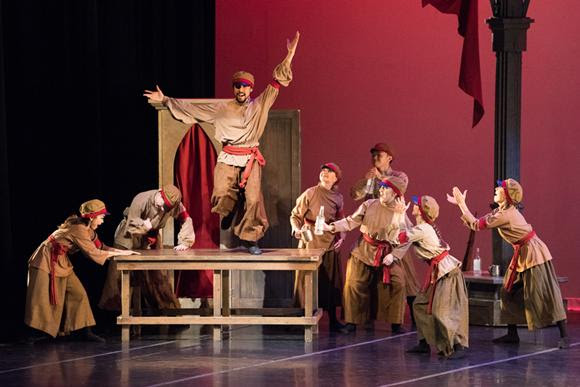 Canada's Ballet Jörgen has revived its original full-length ballet
Anastasia
for a special 30th Anniversary National Tour. Choreographed by Artistic Director and CEO Bengt Jörgen,
Anastasia
originally premiered on October 23, 2007 and is being restaged to commemorate the 100th anniversary of Anastasia's disappearance. The
Anastasia
tour launched January 13 in Saint-Jérôme, QC and is now on the road through
April 30. One special performance will take place in Toronto on March 31 at 7:30 p.m. at the Betty Oliphant Theatre. Speaking on the company's 30th anniversary, Jörgen stated, "We are proud to have reached such a significant milestone and are extremely grateful to the over one million Canadians who have contributed to our success. Since our first public performance in Vancouver in 1987 we have reached 253 Canadian communities travelling coast to coast every year."
Anastasia
will bring to life the tragic story of the 17-year-old Grand Duchess and the mystery surrounding her disappearance in the summer of 1918. The ballet explores the emotions, aspirations and affections of this lovable, yet controversial, character as the world transforms around her. For more information, visit
canadasballetjorgen.ca
.
Photo by Kevin Lloyd.