Capezio Bazaar coming soon to Peridance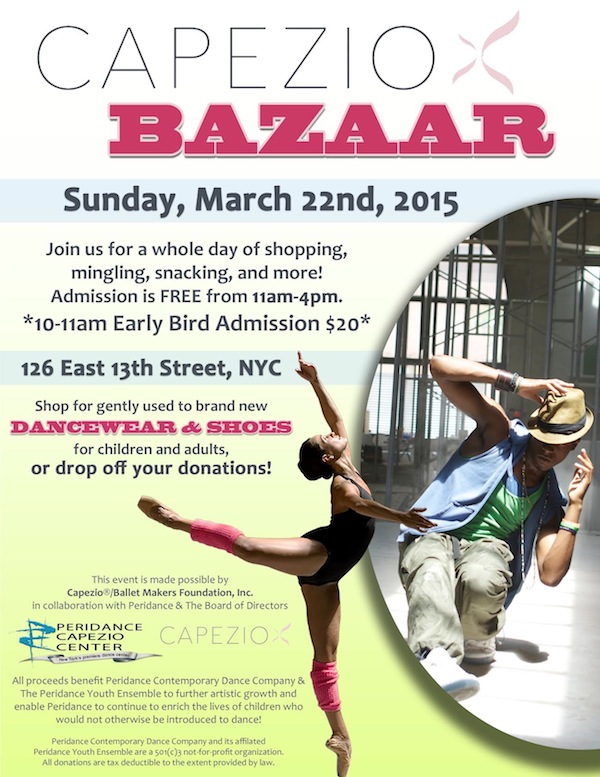 Dancers are invited to the Capezio Bazaar at Peridance Capezio Center in New York City on Sunday, March 22. This event presents a whole day of shopping, mingling, snacking and more!
Capezio will literally set up shop, allowing dancers of all ages and abilities to shop for new dancewear and shoes. For those on a tight budget, there will also be gently used items for sale. Dancers are even encouraged to drop off any of their own gently used clothing and accessories as personal donations.
All proceeds will benefit Peridance Contemporary Dance Company and the Peridance Youth Ensemble to further artistic growth and enable Peridance to continue to enrich the lives of children who would not otherwise be introduced to dance.
Made possible by the Capezio/Ballet Makers Foundation, Inc., in collaboration with Peridance and The Board of Directors, the Capezio Bazaar will be open to the public for free from 11 a.m. to 4 p.m. Early Bird Admission from 10-11 a.m. Costs $20. Peridance Capezio Center is located at 126 East 13th Street in New York, NY.