Capezio keeps dancers fashionably outfitted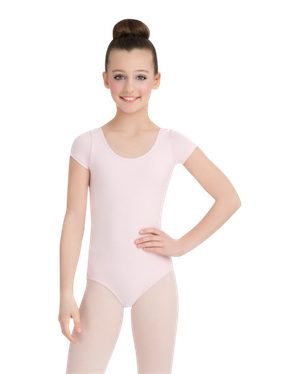 This holiday season as dancers around North America and the world prepare for their end-of-the-year recitals, beloved dancewear provider Capezio is busy making sure they are outfitted in the most fashionable apparel and shoes – whether it be leotards and tights for rehearsal, knitwear and leg warmers for warm-ups, activewear for fitness classes and hitting the gym, or new shoes for auditions and performances.
Since 1887, Capezio has been a brand that represents quality and innovation. Dancers needing class basics like footed tights for ballet, stylish and colorful leotards for jazz, dansneakers for hip-hop, shorts for contemporary or heels for ballroom all know where to go. But likewise, dancers who are looking for something new, like the latest in tap shoes or designer leotards and fitness clothing, also know where to turn.
Plenty of the world's greatest performers have even recognized Capezio as the only way to outfit yourself for performance and class, from ballet legend Anna Pavlova to ballroom and movie star Fred Astaire to jazz pioneer Bob Fosse to tap superstar Savion Glover to entertainers like Madonna, Gwen Stefani, Justin Timberlake, Britney Spears, Katy Perry and Lady Gaga.
A few basics that might be good to restock for dancers this holiday season are dance bags for toting supplies, hair accessories for performance, padding for pointe shoes and tights for all those rehearsals. It especially might be a smart idea to buy a new leotard or two for all those extra Nutcracker rehearsals since you don't want to be washing your sweaty leotard every night. New dance shoes are also important since it doesn't look very attractive to wear beat-up pairs on the stage.
Whatever your dancewear, shoes or accessories' needs, Capezio promises to provide. Head to www.capezio.com to shop now!
Photo: Short Sleeve Leotard – Child by Capezio.