Capezio launches exciting Dear Kate line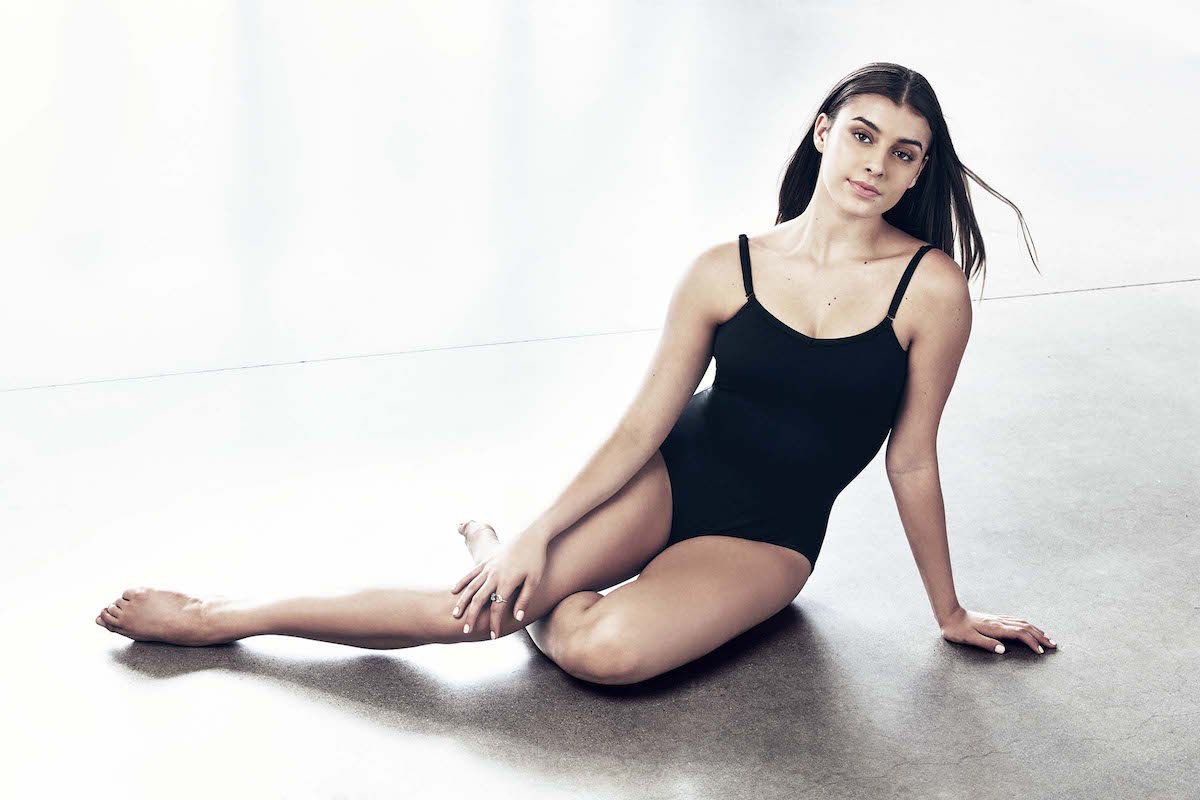 Female dancers, is there anything more uncomfortable than having your period while you're taking dance class? Or worse – performing in front of an audience? We would wager that no, there's really nothing like that anxiety of bleeding through. And it stinks when you find yourself distracted and worried rather than enjoying the movement.
Capezio to the rescue! Leading the movement to further empower female dancers and performers, dancewear legend Capezio is collaborating with performance underwear and activewear brand Dear Kate to offer a long-awaited solution. The collaboration introduces a collection of dancewear featuring the brand's innovative Underlux technology.
Underlux is a performer's best friend – included in the crotch lining of leotards, briefs and shorts. It's moisture wicking, highly absorbent, stain releasing, leak resistant, silky soft and comfortable!
Capezio's Vice President of Design and Merchandising, Melissa Brannan, stated, "I am very happy to announce our partnership with Dear Kate. Being the first dance company to address the physiological needs of girls and women is an absolute honor. Capezio has always worked to give dancers the tools they need to perform their best, and this partnership takes that mission to the next level. This is a symbiotic relationship between two companies wanting women to stay active and high-performing at all times."
She continued, "It's an integration of Dear Kate's innovative technology into our classic dancewear. While not an alternative to period protection, Underlux has the powerful ability to absorb between one and three teaspoons of moisture. This collaboration will enable the dancer to move with confidence, without any threat of embarrassment."
HongJoo Sun, CEO of Dear Kate, is quoted saying, "Capezio and Dear Kate is a perfect love match, as reflected in the brand logo. Our technology will build confidence with Capezio's key audience – young ballet and dance students, as well as professional performers who have no option but to work through their period."
Dancer, model and TV personality Kalani Hilliker (of Dance Moms fame) is the featured ambassador of the "Capezio Loves Dear Kate" collection. Hilliker appears in a campaign featuring still imagery and a short film (watch below.) The campaign demonstrates the liberation that arises when a dancer puts on her Capezio Loves Dear Kate dancewear.
As a 15-year-old actress, Hilliker perfectly represents the key beneficiaries of this collaboration – female performers, who want to dance with confidence every day of the year.
The Capezio Loves Dear Kate collection officially debuted July 15, with three key dance basics (all in black) spotlighted – a dance brief, a classic short-sleeve leotard and a camisole leotard.
"This is by far the most influential and important leotard development in decades," added Brannan. "We are now able to provide a level of dignity and personal security to women and girls of all ages. Whether it is a tween dealing with puberty and menstruating for the first time, a dancer in her twenties just trying to juggle her monthly cycle, her job and her studio schedule, or a postpartum teacher who may have spotting or leakage after giving birth, this Capezio Loves Dear Kate collaboration is there to back you up. The world doesn't need to know your time of the month."
Visit Capezio.com for more information. Hear from Kalani Hilliker herself in this interview.
Photo: Kalani Hilliker models for Capezio's Dear Kate launch. Photo courtesy of Capezio.