Carrie Ann Inaba receives Arts Therapy Award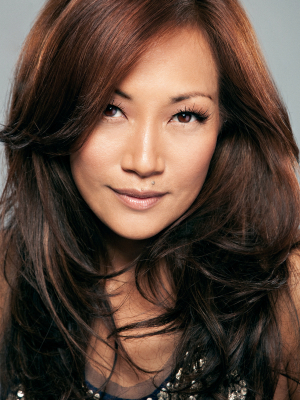 The Institute for Therapy through the Arts (ITA), celebrating 40 years of providing creative arts therapies to children, adults and families, will host a festive celebration Tuesday, June 9 at Nichols Concert Hall in Evanston, Illinois. Highlights of the evening include the presentation of awards to two advocates of creative arts therapies: Carrie Ann Inaba, a longtime judge on the ABC television program Dancing with the Stars, and Harriet Wadeson, an author, educator and pioneer in creative arts therapies.
ITA is honoring Inaba with its inaugural Lamplighter Award for Arts in Healing. A dedicated supporter of dance/movement therapy, Inaba is the National Spokesperson for Dréa's Dream, a dance therapy/expressive movement program for children with cancer and special needs funded by The Andréa Rizzo Foundation, the only nonprofit organization of its kind. Witnessing the effects of cancer within her own family, Inaba understands how dance/movement therapy can provide a way to manage pain and improve overall physical and psychological health.
"Through movement therapy, like the work done by Dréa's Dream and ITA, you are able to see where the children are holding tension and where they are holding fear. Through types of movement, you can access their emotional state. Then the emotions are released through the session by movement, by all different forms of movement," said Inaba. "I am so honored to receive this award from the Institute for Therapy through the Arts. I hope that my involvement in this celebration will shed more light on the value of creative arts therapy to enhance people's well-being."
ITA Executive Director Jennifer Rook stated, "Carrie Ann is an example of excellence through the artful wielding of her own creative flame. As the recipient of our first Lamplighter Award, she has strived beyond her personal accomplishments to fuel the lights of others to shine where needed, revealing the nurturing, energizing and defining power of the creative arts. Music, art, dance/movement and drama therapy improve lives in tangible, measurable ways. More people will know this, and more will receive these services, because of Carrie Ann's extraordinary advocacy."
ITA Founding Director Marilyn Richman presents the inaugural Marilyn Richman Legacy Award to Dr. Harriet Wadeson. Known for her eclectic approach to art therapy, Wadeson has shared her expertise in this field as an accomplished author, researcher, educator and international guest lecturer who has presented papers, led professional delegations, and conducted workshops in 14 countries throughout Europe and Asia. In addition, she has authored eight books, 70 papers in refereed journals, and numerous chapters in psychology and art therapy texts. After spending 13 years at the National Institute of Mental Health, she earned her Ph.D. and continued to teach and direct graduate programs at the University of Houston, University of Illinois and Northwestern University. She is an Honorary Life Member of the American Art Therapy Association, the profession's highest honor.
"I hold Harriet in such high esteem. She is a prolific educator in the field and her impact can be felt by all creative arts therapists and patients. I am proud to have this award named after me and honored to present it to Harriet," said Richman.
ITA is also honoring its former clinical director, the late Ted Rubenstein. Rubinstein was a passionate teacher, clinical supervisor and advocate for creative arts therapies. He believed strongly in the integrated approach, which stands as the cornerstone of ITA's work today. ITA is memorializing him by naming its robust Professional Development offerings the Ted Rubenstein Integrated Arts Therapy Training Program.
"Through this program," said Rook, "ITA will continue to provide clinical and administrative internships to talented and creative students, peer consultation and supervision to creative arts therapists in the field, and dynamic experiential trainings in community settings across the Chicago area. Ted was an inspiration to many of ITA's past staff and interns, as well as the students he trained at The Chicago School of Professional Psychology, and we are honored to memorialize him this way."
In addition to the award presentations, the event includes a reception with cocktails and hors d'oeuvres, a silent auction, an ITA video retrospective and performances by dancers from the Department of Creative Arts Therapies at Columbia College Chicago. Funds raised from the event will support ITA's unique therapies, which have helped thousands of individuals during its 40-year history.
The ITA 40th Anniversary Celebration will take place Tuesday, June 9 at 7 p.m. at Nichols Concert Hall, located at 1490 Chicago Avenue in Evanston. Tickets are $60. Tickets and sponsorship opportunities are available at ITAis40.org.