Cats The Movie is here!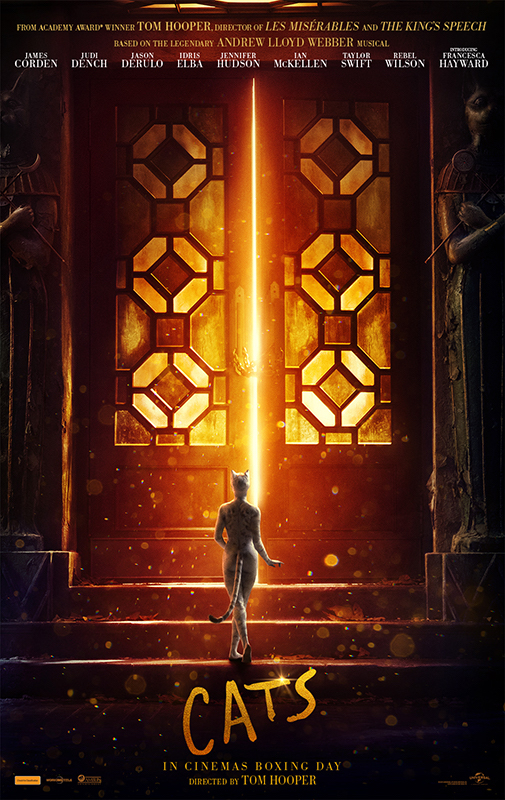 Cats The Movie is almost here! Starring James Corden, Judi Dench, Taylor Swift, Jason Derulo, Idris Elba, Jennifer Hudson, Rebel Wilson AND MORE! The film adaptation of Andrew Lloyd Webber's global stage-musical sensation is coming to cinemas December 2019.
Cats is an upcoming 2019 British–American musical fantasy film based on the stage musical of the same name by Lord Andrew Lloyd Webber. The musical was based on the 1939 poetry collection Old Possum's Book of Practical Cats by T. S. Eliot.
The musical features 'Beautiful Ghosts', a new original song written by Taylor Swift and Andrew Lloyd Webber.
For further information visit: https://www.catsmovie.com/