CDF announces call for proposals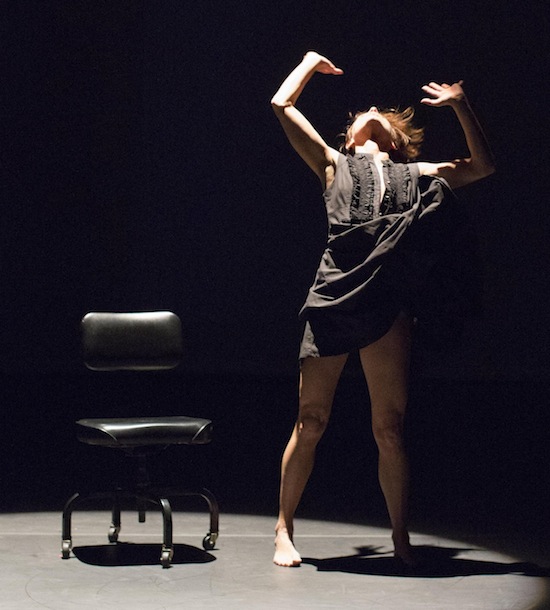 The Chicago Dancemakers Forum (CDF) has announced its annual call for proposals for the 2015 Lab Artist Award Program. Four final recipients, to be announced in June 2015, will each receive a $15,000 cash award plus a full year of mentorship, artistic and professional development support toward new work in dance.
Comprised of individuals and consortium representatives from leading cultural and educational organizations, CDF fosters dance excellence and innovation while building relationships among dance artists, presenters, audience and funders.
Over the past 11 years, the Lab Artist Award Program has supported 44 Chicago artists from a broad range of dance disciplines and practices, diverse in age, gender and race, whose work draws from tap, Bharatanatyam, dance cinema, vogue, contemporary, non-dance choreography, improvisation methodologies, modern dance techniques, house music culture and more.
Alumni include Chicago Human Rhythm Project Founder Lane Alexander, Lucky Plush Productions Artistic Director Julia Rhoads, Kevin Iega Jeff of Deeply Rooted Dance Theater and Hema Rajagopalan of Natya Dance Theatre. More than 80 percent of these alumni are still based primarily in Chicago, are active in the field, and many have garnered national and international audiences for their work.
Julia Rhoads, a 2005 CDF Lab Artist, said, "The most fulfilling outgrowth of my experience with CDF is that research and development practices were set in motion and they continue to inform my process of making work. I am also grateful to CDF for offering a platform where I could have a deep and detailed exchange with other choreographers and a consortium of colleagues who are active in the field."
The 2015 Lab Artist application is available online now at http://bit.ly/CDF2015Application. The due date for first-round applications is February 11. Then, on February 23, CDF invites select candidates to submit second-round proposals. Between April 1 and 14, candidates meet with the CDF Program Director. Then due date for second-round applications is May 8. On June 5, CDF announces the four Lab Artist Awardees.
CDF selects Lab Artists based on their artistic vision and potential for creative growth. Strong candidates are active in their field and developing distinctive trajectories in their work. Lab Artists possess the skills and experience to undertake projects of extended scale, new discovery or deeper exploration, and have the capacity to benefit from an environment of artistic interchange. They are able to articulate their needs, use independent research time and make the most of the opportunities to work with the consortium members.
Photo courtesy of Chicago Dancemakers Forum.