Celebrate Dance rings in 10th year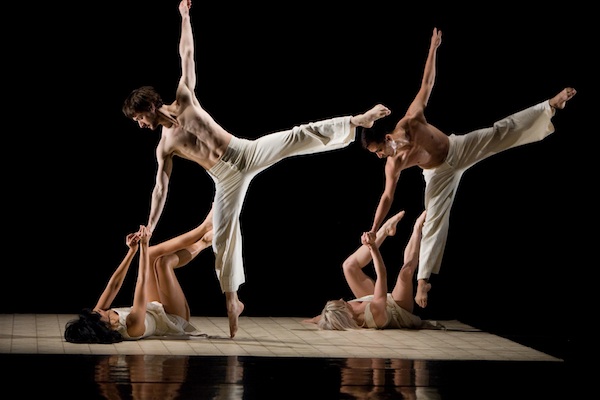 Executive Producer Jamie Nichols will present Celebrate Dance 2015 on Saturday, March 7 at 8 p.m. at the historic Alex Theatre in Glendale, California. Commemorating its 10th anniversary season, Celebrate Dance will offer audiences exceptional concert dance made by Los Angeles-based companies.
In recognition of this year's historic milestone, the festival will bring back nine outstanding audience favorites that originally premiered at Celebrate Dance. These works are by Pennington Dance Group, Backhausdance, Motion/Tribe, Viver Brasil, BARE Dance Company, Monat Dance, RhetOracle Dance Company, SoleVita Dance Company and BPM beatsperminute.
Pennington Dance Group, founded 15 years ago by Artistic Director John Pennington as a Southern California multi-generational dance company, premiered Out of in 2006. Pennington, a former dancer with Lewitzky Dance Company for over a decade, serves on the faculty at Pomona College and California State University Long Beach. This choreographer who was awarded five Lester Horton Awards will re-present Out of.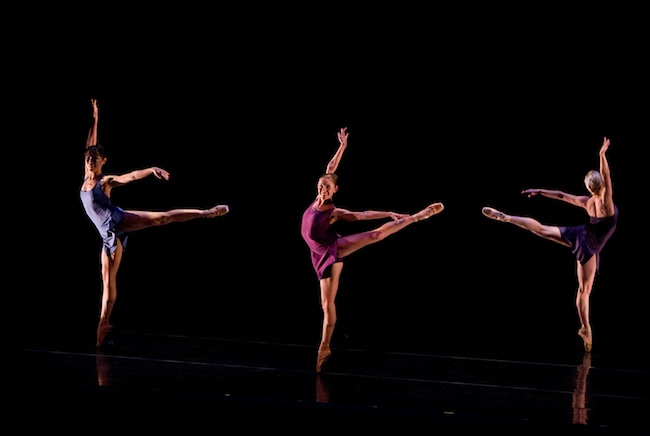 Backhausdance is Orange County's critically acclaimed contemporary dance company. Founded in 2003 by Jennifer Backhaus, the company has emerged as a powerful and entertaining voice in the dance world. It will re-present its 2007 work Push.
Next, Motion/Tribe will revive Le Coeur Illuminé as a tribute to Marie de la Palme, the company's French artistic director who passed away in December. Palme, a well-trained dancer who earned a certificate from the Princess Grace Academie in Monte Carlo and completed contemporary and modern studies with scholarships to the Serge Golovine School of Ballet and the Alvin Ailey American Dance Center, originally choreographed this work in 2002, for which it won the Grand Prize at the McCallum Theatre's Dance Under the Stars Choreography Festival. It was first presented at Celebrate Dance in 2008. This performance will serve as a memorial to Palme's extensive dance career, which concluded with her serving as a tenured dance faculty member at Irvine Valley College.
Viver Brasil, a L.A. company honoring Brazil's African legacy through bold contemporary dance, will enliven Celebrate Dance's 10th anniversary celebration with its 2009 work In Motion with live music.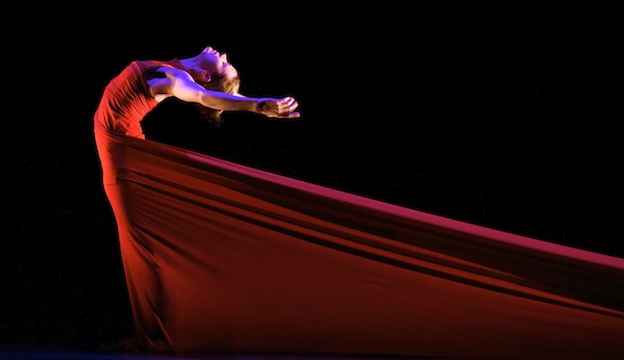 BARE Dance Company will also celebrate its own 10th anniversary in its presentation of Drift. Founded in 2005 by Mike Esperanza, a current teacher at Steps on Broadway, Peridance and Broadway Dance Center, BARE relocated from California to New York in 2012. This reunion performance of the 2010 work Drift will include 30 dancers and a slight twist.
Monat Dance's 2011 Beyond The Edge is also on tap for this program. The company was founded in 2009 and is directed by London native Sophie Monat, who has danced with the Lille Opera Ballet in France and the National Ballet of Portugal, and has served as Ballet Mistress for the New Jersey Ballet and State Street Ballet in Santa Barbara, and as director of the Classical/Contemporary Dance Department at the Orange County High School of the Arts.
To wrap up the show, Nate Hodges' RhetOracle Dance Company will re-present its 2012 The Dancing Man – a fairy tale, SoleVita Dance Company will return for the third year to revive its 2013 The Way West and then BPM beatsperminute will reprise last year's tap dance hit, which features a live band.
In addition to this extensive line-up, some surprise performances are also possible. To book tickets, which range from $18 to $38, call the Alex Theatre Box Office at 818-243-2539 or head to www.alextheatre.org. Show time runs approximately two and a half hours with a 20-minute intermission, and is suitable for all ages.
Photo (top): BARE Dance Company. Photo (left): Monat Dance. Photo (bottom): Motion/Tribe. Photos by Tim Agler.