Celebrate the inaugural Motion State Dance Festival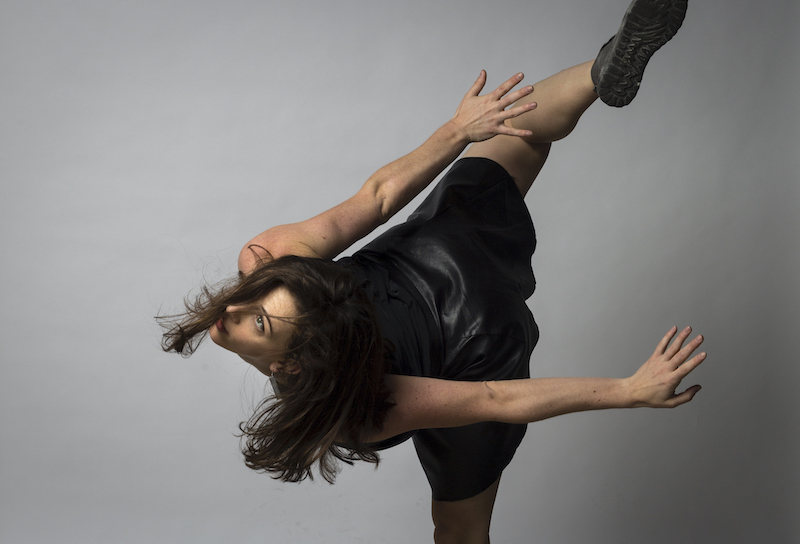 Motion State Dance Film Series and Festival launch party is Thursday, January 16 at the Acoustic Java Café and Microcinema, 204 Main St, Providence and it's Free! Formerly known as Kicking & Screening, the Motion State Dance Film Series presents short dance films from around the world, including France, Italy, Japan, Korea, Taiwan and the US. Celebrate their new name and the new Motion State Dance Festival coming March 2020, with a launch party to start and end the night! Admission is free, with drinks and treats available for purchase.
The only year-long, traveling short film festival in New England, the Motion State Dance Film Series is devoted to showcasing the diversity of contemporary creative voices exploring the medium of choreography for the camera. By taking the festival "on the road" and into non-traditional film venues, such as art galleries, music halls, performing arts theaters and university classrooms, the Motion State Dance Film Series exposes dance films and filmmakers to new audiences. Now in its second season, venues have included Jamestown Arts Center (RI), Dean College (Franklin, MA), Newport Art Museum (RI), Zeiterion Theatre (New Bedford, MA) and Columbus Theatre (Providence, RI).
The Motion State Dance Festival is a new performance festival designed to introduce Rhode Island audiences to the latest in contemporary dance. This celebration of contemporary performance brings local and national artists together to share their boundary-pushing creative explorations with a growing Rhode Island dance audience.
The inaugural festival will focus on solo performances that showcase the diversity of who makes dance and the types of dance being made today. Each night will include work by artists from Rhode Island, New York City, New England and beyond, including solos choreographed by the late Merce Cunningham, recently performed as part of "Night of 100 Solos" in celebration of the choreographer's 100th birthday. Interspersed between the performances will be short films of dances made specifically for film. Each evening features a unique program of four different choreographers and two films, for a total of 18 singular pieces.
In addition to the performances and films, master classes at local colleges and community talks with the artists will expand audiences' understanding of contemporary movement-based performance.
Motion State Arts is thrilled to be partnering with WaterFire Arts Center on this new venture. WaterFire's cathedral-like 37,000-square-foot Main Hall, built in 1929 for the US Rubber Company as a manufacturing facility, is spectacularly inspiring—a truly unique space for these unique artists.
2020 ARTISTS:
Rhode Island: Heidi Henderson (Wakefield); Orlando Hernandez (Providence); Sokeo Ros (Providence)
Boston: McKersin Previlus; Jenna Pollack; Mar Parrilla
New York City: Beth Gill; Miguel Gutierrez
Beyond: Bebe Miller (Columbus, OH)
Cunningham Solos: Erin Dowd (NJ); Eleanor Hullihan (NYC); Vanessa Knouse (NYC)
Artist biographies and more festival information can be found at www.motionstatearts.org
Image: Dancer – Jenna Pollack, by Tyler Mallory