Cerqua Rivera Dance Theatre's Fall Concerts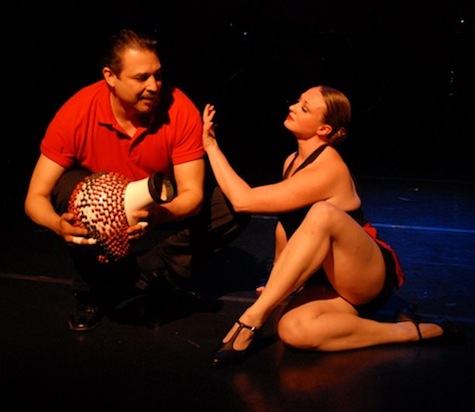 Chicago-based Cerqua Rivera Dance Theatre (CRDT) will present its 15th Anniversary Fall Concert Series at Ruth Page Center for the Arts Theater on Saturday, September 14 at 7:30 p.m. and Sunday, September 15 at 3 p.m.
Having reached the company's 15th year, this concert series is a very special event for Cerqua Rivera. Not only does it mark 15 years of dancing, artistic excellence and community engagement, but it also marks the retirement of Kate Dempsey, who has been one of the company's stars for more than 14 years.
The performances will also reunite former Cerqua Rivera dancers as they return to perform one of the company's signature pieces, Tom & Jerry.
Known for redefining the "performance ensemble" by fusing contemporary dance, live music and visual art onstage, Cerqua Rivera Dance Theatre will once again create a multi-sensory experience for the Fall Concert Series. The company will take viewers through an inspiring and moving landscape by exploring and celebrating the cultural diversity of contemporary American life.
The seven-member dance company, led by Founder and Artistic Director Wilfredo Riveria, will present this special performance for two nights only. For more information or to book tickets, visit www.ruthpage.org. For more information on Cerqua Rivera Dance Theatre, visit www.cerquarivera.org.
Photo: Jose Rendon and Kate Dempsey of Cerqua Rivera Dance Theatre. Photo by Reid Compton Multimedia.