Charlotte Ballet plans to tour more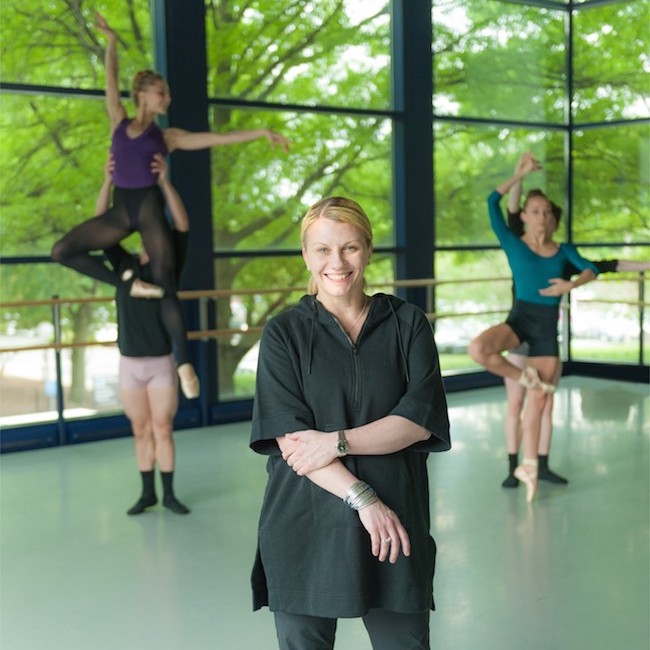 Under the leadership of new Artistic Director Hope Muir, Charlotte Ballet recently announced it has signed KMP Artists as its touring representatives.
Charlotte Ballet has a rich history of touring, having once been named the United States highest rated touring company by the National Endowment for the Arts. In recent years, Charlotte Ballet has focused efforts on growing audiences in its home city of Charlotte and conducting annual residencies at The Chautauqua Institution in New York and The Gaillard Center in Charleston, South Carolina.
"Charlotte Ballet is coming off our most successful season yet," Executive Director Doug Singleton said. "Over the past season the company broke box office records, welcomed new artistic director Hope Muir, returned to the American Dance Festival and celebrated our retiring artistic director. With Hope's visionary leadership, Charlotte Ballet is poised to attract audiences all over the world."
Muir joins Charlotte Ballet after an extensive international career as a dancer, guest teacher, stager and most recently as assistant artistic director for Scottish Ballet.
"I am thrilled that Charlotte Ballet has partnered with KMP Artists and excited at the prospect of touring the company both nationally and internationally," Muir said. "Charlotte Ballet is attracting extraordinary artists and collaborating with some of the most sought after chorographers working today, which has created interest in what we are doing both at home and abroad."
KMP Artists is led by Founder and CEO Kristopher McDowell, well known for presenting contemporary dance from around the world, with a focus on the Pacific Rim. Charlotte Ballet joins other KMP Artists managed companies, including Australian Dance Theatre, Beijing Dance Theater and Kun-Yang Lin Dancers.
"We are delighted to have this opportunity to work with Charlotte Ballet in this capacity and ecstatic about all the company will accomplish under the artistic direction of Hope Muir," McDowell said.
For her inaugural season as artistic director, Muir has drawn on her wide international dance experience to curate a range of choreographic voices that reflect her passion for both the existing masters and the mentoring of new talent.
The 2017-2018 Season includes the introduction of seven new choreographers to Charlotte Ballet's repertoire, five world premieres and two American premieres.
One of the American premieres is The Most Incredible Thing, a contemporary retelling of Hans Christian Andersen's fairytale by the same name. The performance is a unique collaboration between electronic pop legends the Pet Shop Boys and award-winning choreographer Javier de Frutos that resulted in sell-out seasons at Sadler's Wells Theatre in London, where it originally premiered in 2011.
"I am deeply aware of the potential artistic benefits and profile raising aspects of touring," Muir said. "I'm proud that Charlotte Ballet will be cultural ambassadors of the future."
For more information on Charlotte Ballet and its upcoming season, visit www.charlotteballet.org.
Photo: Artistic Director Hope Muir with company dancers. Photo by Justin Driscoll, courtesy of Charlotte Ballet.