Che Malambo tours percussive footwork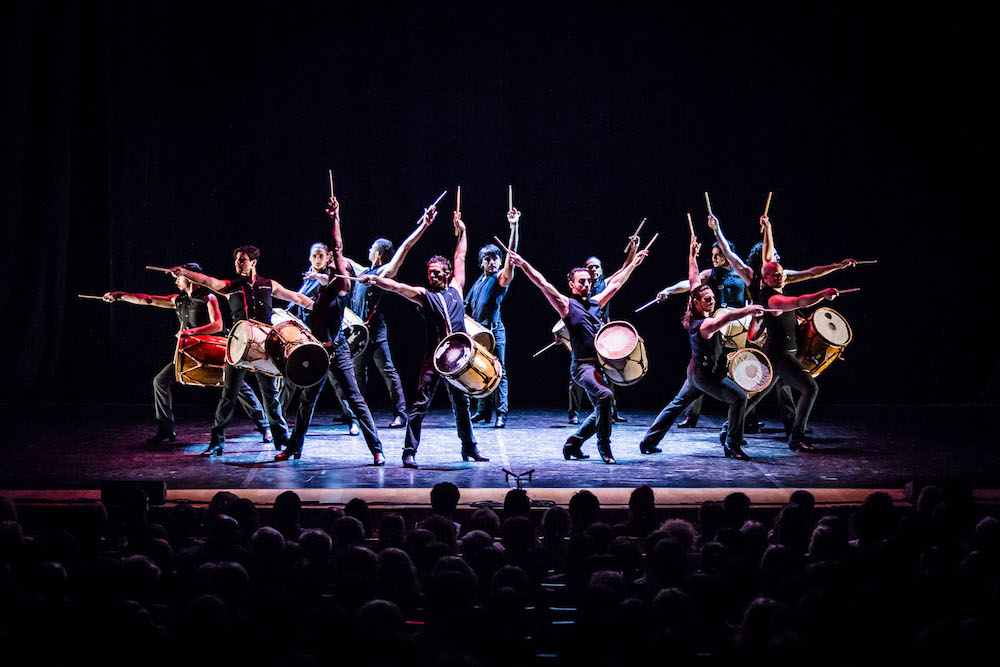 Che Malambo, a powerhouse company of 14 Argentinian "gauchos" (cowboys), is touring its awe-inspiring show of precision footwork, rhythmic stomping, drumming, singing, and whirling "boleadoras" (lassos) around America through May.
Danced solely by men, the fiery Malambo dance tradition began in the 17th century as competitive duels that would challenge skills of agility and strength. "Zapeteo" is the fast-paced footwork inspired by the rhythm of the galloping horses of their native Argentina.
Che Malambo, created by French director and choreographer Gilles Brinas, has been thrilling audiences around the world since its debut in Paris in 2007. Brinas first learned about Malambo while researching traditional dances. He soon fell under its spell and travelled to the Pampas region of Argentina to engage with the "gaucho" and further his exploration of their traditions. Inspired by the dance and the talent of its exponents, he created Che Malambo to share this powerful, passionate form with international audiences.
Che Malambo recently performed in New York, New Jersey and Maine. This week the company is visiting New Bedford and Boston, Massachusetts before touring to locations in Pennsylvania, Georgia, Colorado, Texas, Oklahoma, California, Oregon and Indiana.
The troupe will return to New York State in July for a performance at Saratoga Performing Arts Center. For more information, visit www.chemalambolive.com/us-tour-2017.
Photo: Che Malambo in performance. Photo by Slawek Przerwa.