'Cheri' coming to Kennedy Center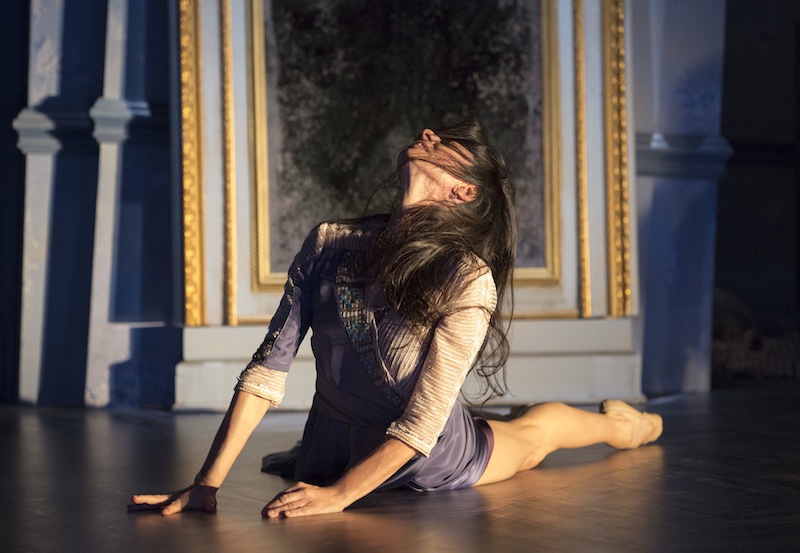 Inspired by the classic 1920 novella by controversial French author Colette, Chéri is Martha Clarke's newest interdisciplinary work, appearing October 1-4 in the Kennedy Center's Terrace Theater in Washington D.C. The piece is an exciting fusion of theater, live music and dance featuring prima ballerina assoluta Alessandra Ferri, American Ballet Theatre principal dancer Herman Cornejo, Academy Award-nominated actor Amy Irving and pianist Sarah Rothenberg.
This tragic story of forbidden love between a young man and an older woman in Belle Époque Paris is a timeless, powerful exploration of sensuality, love and our preoccupations with youth and age. The production features text by acclaimed playwright Tina Howe and the music of Debussy, Mompou, Ravel and Poulenc played live onstage by pianist Sarah Rothenberg.
A world-renowned visionary of movement, drama and design, Martha Clarke's work was last seen at the Kennedy Center more than a decade ago, in 2003, with her cross-genre masterpiece Vienna: Lusthaus. A founding member of Pilobolus Dance Theatre and Crowsnest, Clarke has choreographed for Nederlans Dans Theater, American Ballet Theatre, Rambert Dance Company and The Martha Graham Company, among others. She is the recipient of a MacArthur "Genius" Award in addition to fellowships from the NEA and Guggenheim Foundation. Plus, she has received the Drama Desk Award, two Obie Awards and the L.A. Critics Award.
Clarke's fame is matched by the notoriety of her female star, Alessandra Ferri. Ferri is winner of many prestigious international prizes and is celebrated for her work as a principal dancer with The Royal Ballet (1983–1985), American Ballet Theatre (1985–2007) and Teatro alla Scala (1992–2007). Although she technically retired from the stage in summer 2007, she will perform this work alongside Argentinean ABT dancer Herman Cornejo, who also dances with Corella Ballet Castilla y León in Spain.
Immediately following the opening performance on October 1, there will be a free onstage discussion, presented by the Kennedy Center's Explore the Arts. For more information or to purchase tickets, visit kennedy-center.org. Tickets are $42.
Photo: Prima ballerina assoluta Alessandra Ferri. Photo courtesy of the Kennedy Center.