Chicago Auditions – San Diego Musical Theatre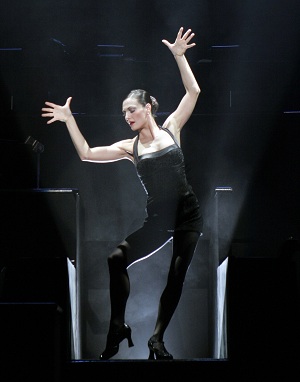 San Diego Musical Theatre is running Equity and Non-Equity auditions for all roles in the famous musical Chicago. Open dance calls will be held on October 29 in Los Angeles and October 30 in San Diego, with principal auditions held on October 31.
Everyone at the audition will dance except for those auditioning for Billy Flynn, Momma Morton, Amos Hart and Mary Sunshine. Anyone being considered for Roxy or Velma must attend one of the dance calls, not the principal call.
For the dance call come in only form fitting blacks, with women in character heels. If asked to sing after the dance call, prepare 16-32 bars in the style of the show (Kander & Ebb). Bring sheet music in the correct key and two headshots and resumes.
For more information contact info@sdmt.org
Photo: Cell Block Solo, Terra C MacLeod. Photo by Paul Kolnik