Chicago Tap Theatre presents: Saving The World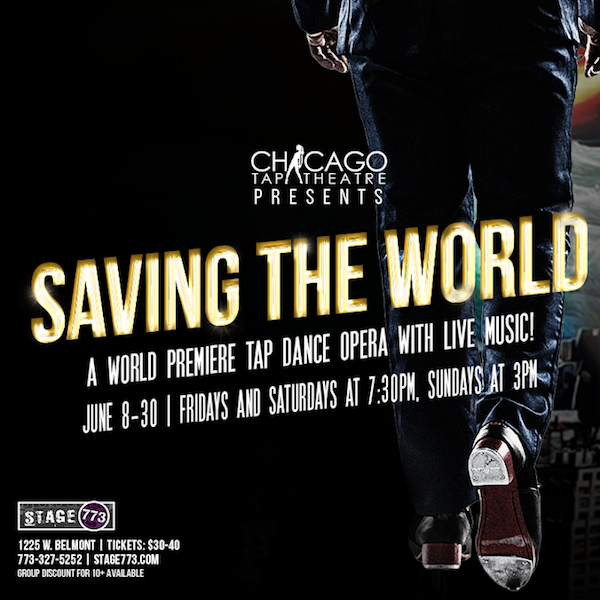 Saving The World June 8-30th, is Chicago Tap Theatre's first all new story show since 2016's award-winning Time Steps and 2017's box office smash Changes. It will debut at stage 773 in Chicago, IL.
Featuring an original score and live music, and from the creative team behind Time Steps, comes a show with high-stakes drama, witty choreography and thundering rhythms about arrogance, demagogues and the end of the world. CTT Writer-in-Residence (and creator of the world-wide Slam Poetry genre) Marc Kelly Smith weaves a brand new tale of the near future in this world premiere. As a corporation begins to aid those hit by every-increasing natural disasters, a collision between helping those who need it most and profiting mightily from them is looming. Throughout the performance tap dancers, with the aid of video projection, embody the natural disasters, including tornadoes and tsunamis.
For further information visit: https://chicagotaptheatre.com/ctt_shows/saving-the-world/