Chicago's ARC to launch 2018 with $1 classes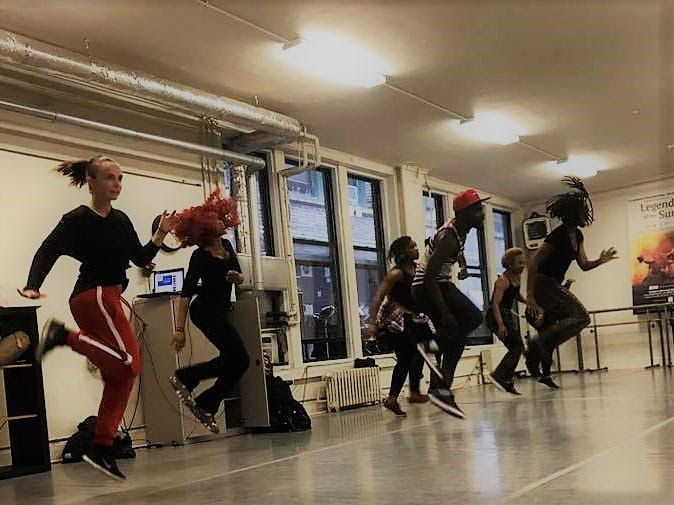 The American Rhythm Center (ARC), Chicago's shared education, rehearsal and special-event facility for dance and theatre arts, kicks off the new year with "All For ONE," a week of $1 classes January 2-8, 2018 in the Fine Arts Building, 410 S. Michigan Ave., Suite 300, Chicago.
Led by Chicago Human Rhythm Project, the ARC's "All For ONE" features more than 30 classes for all ability levels in a range of genres and styles, including tap, tai chi, capoeira, modern, ballet, Zumba, flamenco, hip-hop, Afro-dancehall, Chicago footwork, break dancing, Chicago house and more.
Teaching the classes are professionals representing the ARC's diverse community partners and other affiliated groups, including Chicago Human Rhythm Project, A&A Ballet, Kalapriya Center for Indian Performing Arts, Gang of Toes, Mandala Arts, M.A.D.D. Rhythms, Blu Rhythm Collective, The Happiness Club and Movement Revolution Dance Crew, as well as independent artists including Formanda Colibri, Tre Daniels, Deise Costa, Donnetta Jackson, JC Hopkins, Nadell Jackson, Nico Rubio, Ethan Sherry, Torrin Clifton and more.
For more information and an updated class schedule, visit www.chicagotap.org or call 312-922-1272.
Photo: Stacy Letrice class. Photo courtesy of the Chicago Human Rhythm Project.
---