Chicago's Dance for Life premieres two works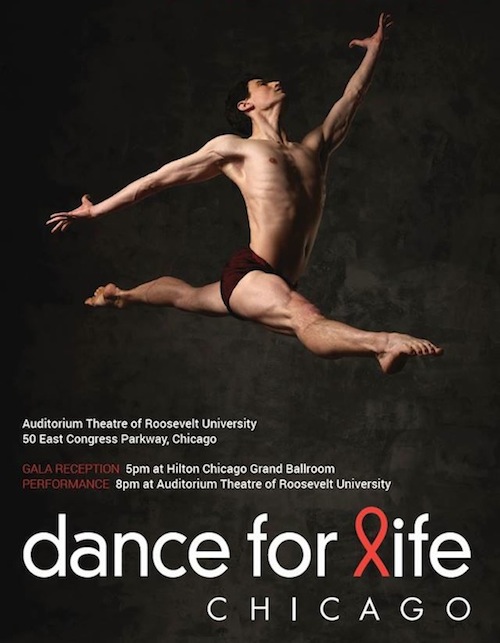 On Saturday, August 16, six of Chicago's top dance companies will join together for a single night of breathtaking dance to raise awareness and funds for HIV/AIDS care and support services.
With poignant choreography and moving music, Dance for Life is held annually to raise awareness and funds for HIV/AIDS care, education and prevention while promoting the art of dance in Chicago. Since 1992, this highly anticipated event has raised millions of dollars to support the cause.
This year, Dance for Life features two electrifying, world-premiere performances by renowned choreographers Randy Duncan, Harrison McEldowney and Jeremy Plummer.
Participating companies include Giordano Dance Chicago, Joffrey Ballet, River North Dance Chicago, Hubbard Street Dance Chicago, Ensemble Español Spanish Dance Theater and Visceral Dance Chicago.
Funds raised through this year's Dance for Life benefit the AIDS Foundation of Chicago, The Dancers' Fund, Agape Missions, NFP and MADE: Making A Daily Effort.
For more information or to book tickets to Dance for Life, call 312-922-5812 or visit www.danceforlifechicago.org. Tickets to the performance are between $25 and $75, while tickets to the gala and performance are between $250 and $600. The performance is at the Auditorium Theatre of Roosevelt University in Chicago and the gala reception is set for the Hilton Chicago.
Image courtesy of Dance for Life.