Christopher Wheeldon reflects on his work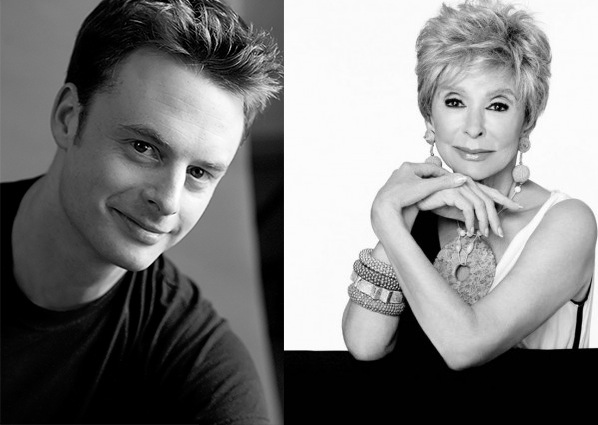 Words on Dance will present an evening with acclaimed choreographer Christopher Wheeldon in rarely seen television and film clips and a live conversation conducted by the Academy, Tony, Emmy and Grammy Award–winning actress/singer/dancer Rita Moreno on Monday, April 27 at 7 p.m. at Symphony Space in New York City.
The conversation will take place just two weeks after the opening night of the much-anticipated Broadway musical An American in Paris, directed and choreographed by Wheeldon, which received rave reviews when it premiered in Paris last December. Clips representing the work of both Wheeldon and Moreno (and a look at the Broadway production of An American in Paris, starring Robert Fairchild and Leanne Cope and based on the Oscar-winning 1951 film) will be shown.
In his Words on Dance conversation, Wheeldon will talk about his extraordinary career, including his memories of training at The Royal Ballet School beginning at the age of 11 and dancing with The Royal Ballet. He arrived at New York City Ballet in 1993, and was a company member before becoming the company's first Artist-in-Residence and first Resident Choreographer. In 2001, his Polyphonia, set to piano compositions by Ligeti and premiered by New York City Ballet, helped solidify his place in ballet history.
For the last decade and a half Wheeldon has worked extensively on both sides of the Atlantic, choreographing such acclaimed works as Liturgy, After the Rain, Fool's Paradise, Carousel (A Dance), The Nightingale and the Rose, The Sleeping Beauty, Cinderella, Aeternum, Alice's Adventures in Wonderland and A Winter's Tale. The latter, a 2014 adaptation of the Shakespeare play with a score by Wheeldon's frequent collaborator Joby Talbot, was hailed as a "triumph" by the London Telegraph and "one of the most fully achieved story ballets to be staged at Covent Garden in years" by The Guardian. In February, A Winter's Tale was screened in more than 400 movie theaters across the U.S. as part of the HD series of The Royal Opera House, Covent Garden.
Tickets for this artists talk are available for $15 at symphonyspace.org, by phone at 212-864-5400 and at the Symphony Space Box Office. Symphony Space's Peter Jay Sharp Theatre is located at 2537 Broadway at 95th Street. For more information on Words on Dance, visit www.wordsondance.org.
Image: Christopher Wheeldon (left) and Rita Moreno (right). Photos courtesy of Audrey Ross Publications.