'Cinderella' comes to Oregon Ballet Theatre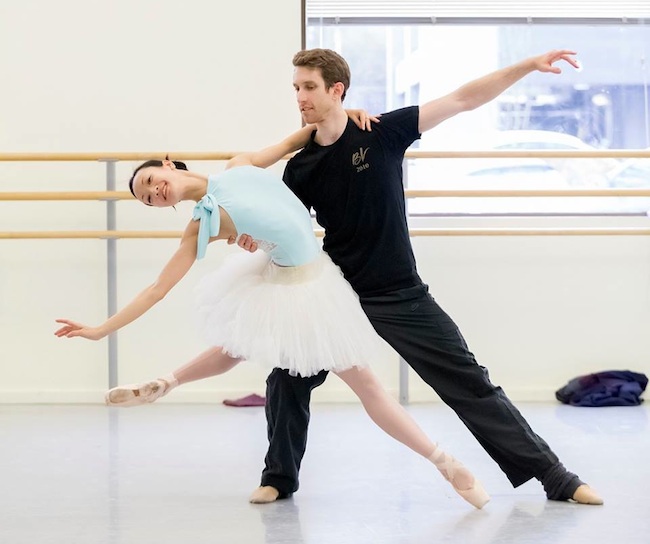 In celebration of Oregon Ballet Theatre's 25th Anniversary, a new full-length ballet will join the company's diverse repertoire. For the first time, Oregon Ballet Theatre will dance Cinderella at Portland's Keller Auditorium from February 28 through March 7.
Colorful and full of magic, Ben Stevenson's version of this classic tale is one of the ballet world's most popular, performed by companies worldwide including American Ballet Theatre and Queensland Ballet of Australia.
From the hilarity of Cinderella's Ugly Stepsisters to the fantasy of her Fairy Godmother, the opulent pumpkin carriage to the despair of losing one precious glass slipper, audiences will fall in love with Cinderella.
"It's hard to imagine a more romantic or thrilling addition to the repertory of Oregon Ballet Theatre than Ben Stevenson's Cinderella," said OBT's Artistic Director Kevin Irving. "We are so lucky to be able to bring this work to our audience here in Portland; Mr. Stevenson's achievement in marrying the traditions of high classical ballet to the bawdy music hall is something completely novel and uplifting."
The love-at-first-sight romance between Cinderella and her Prince Charming will prove an entrancing experience for adults and children alike, and the company is thrilled to once again feature its OBT Orchestra under the steady baton of Maestro Neil DePonte.
For more information or to book tickets, visit www.obt.org or call 503-222-5538.
Photo: Oregon Ballet Theatre's Xuan Cheng (as Cinderella) and Brian Simcoe (as Prince Charming) in rehearsal for the company premiere of Ben Stevenson's Cinderella. Photo by Blaine Truitt Covert.