Cirque du Soleil seeks new dance talent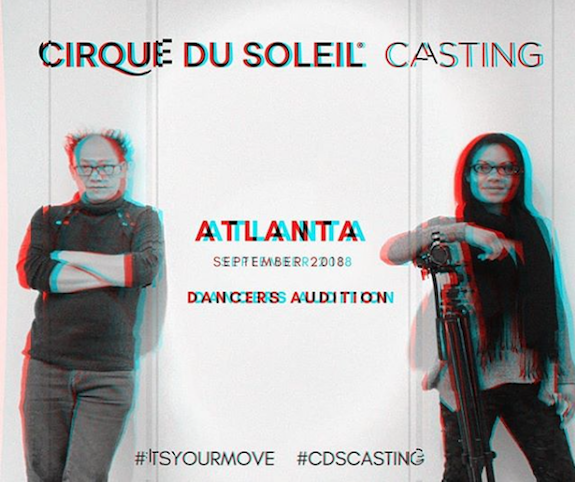 The Cirque du Soleil Casting Team is on the prowl for fresh dance talent! Sarah Davison, head of casting for Cirque du Soleil's resident shows, recently announced Cirque du Soleil is looking for a fierce female dancer with African or Asian heritage to perform in the Las Vegas resident show Mystère.
Applications for this position are only open through August 15. Artists must have a background in classical and contemporary dance training, and be willing to relocate to Vegas for at least a year. The show calls the Treasure Island hotel and casino home. To see further requirements, or to apply, head to https://cirk.me/2vwxsUy.
In addition, Davison will soon be in Phoenix, AZ for a couple days for Hip Hop International. She'll be hosting an audition there with Cirque du Soleil Dance Talent Scout Rick Tjia. Performers of the following disciplines are invited: hip-hop, b-boying, headspinning, popping, waacking, stepping, jookin' and bone breaking. Open auditions are Friday, August 10 beginning at 12:30 p.m. at the Arizona Grand Resort and Spa. Callback sessions will be Saturday, August 11. Click here for all the details.
Finally, the Cirque du Soleil Casting Team has also just announced a new dance audition coming early September! Tjia will be in Atlanta with Casting Coordinator Sonia Konza on September 9 and 10. For more information or to apply, visit cirk.me/2vgHadN.
To see all current job listings for Cirque du Soleil, visit www.cirquedusoleil.com/en/jobs.