Clairobscur Dance set for Nate Holden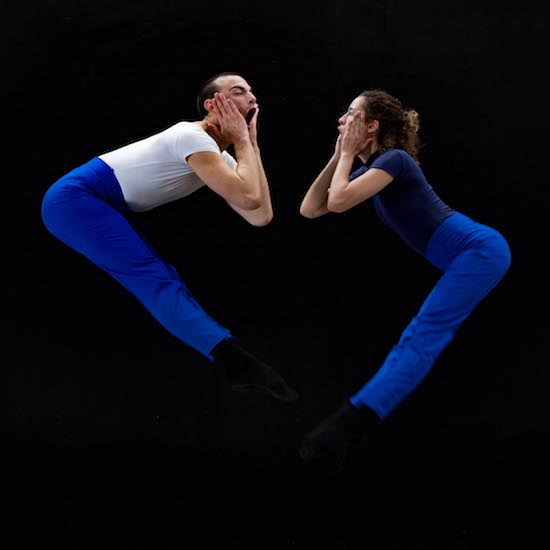 Los Angeles-based Clairobscur Dance will soon present a full evening of works choreographed by Artistic Director and Resident Choreographer Laurie Sefton at the Nate Holden Performing Arts Center. The evening will feature the world premiere of Imminent Drift, along with Supremacy Ride and Triptych: Experience in Defiance.
Clairobscur Dance is known for dense and detailed movements. Sefton's award-winning choreography is described as personal, emotional and issue-based. Her new Imminent Drift was inspired by those immigrants whose home countries are destroyed or closed. Sefton was moved to draw close connections between the Syrian refugees and her Cuban/American heritage, feeling that descendants of current refugees may not be able to return to their homeland, much like she has not been able to go to Cuba. The work is also greatly influenced by its music — an original score by composers Bryan Curt Kostors and Victoria Vasta.
Supremacy Ride (set to Gorecki's QUASI UNA FANTASIA, Movements I, II & III) was inspired by the 2016 election, rhetoric and gestures of the 45th U.S. President and other world leaders. It considers how the invasion of politics in the media has affected Americans and perhaps put them on an unintended trek of daily frustration, fear, anger and hope.
Lastly, Sefton's work with hip-hop poet/spoken word artist Jason Chu began in 2016 with dances set to his previously composed works freedom and The New Word for Immigrant. These works formed foundation for their deeper collaboration, shortly after the 2016 presidential election and manifested as their collaboration A Billion Brilliant Bits. Clairobscur Dance will present these three works in a collection entitled Triptych: Experience in Defiance, in which Chu takes a personal tone echoing his thoughts about freedom, immigration and humanity's struggle to stay engaged.
Tickets to this Saturday, March 9 show are available at www.clairobscurdance.org/events.
Photo: Clairobscur Dance in Supremacy Ride. Photo by Denise Leitner.