ClancyWorks' 2013-14 season begins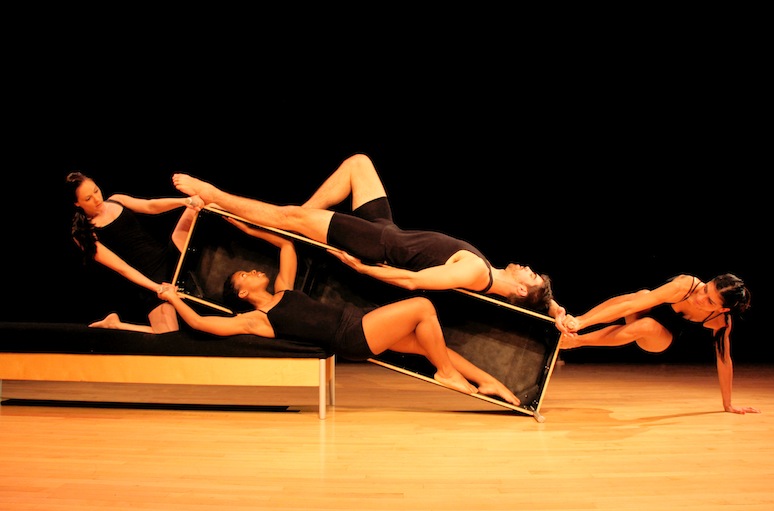 ClancyWorks Dance Company, a modern dance ensemble based in Silver Spring, Maryland, has begun its busy 2013-14 season. After touring in September to the Arts MidWest Conference in Texas and the Ailey Citigroup Theater in New York, the company is now preparing to present a home season in Silver Spring.
ClancyWorks, founded in 2001 by Artistic Director Adrienne Clancy, has performed for more than 41,000 viewers nationally, from Maryland to Virginia to New Mexico to New York to Kentucky to Indiana to North Carolina and so on. The company has even ventured internationally as well, going to England and Colombia. In 2014, the company hopes to venture to Australia.
Just recently, ClancyWorks has been nominated for Dance Metro D.C.'s "Outstanding Achievement in Dance Education" award as well as the "Outstanding Group Performance" award for the company's work in Benchmarks.
The company, which is known its unique exploration of architecturally informed partnering work, will next tour to Washington D.C.'s Velocity D.C. Dance Festival, performing on Saturday, October 12 at 2 p.m. and 8 p.m. Then on Saturday and Sunday, November 16 and 17, ClancyWorks will perform at Baltimore Theatre Project. Later in the season, the company will take works to BlackRock Center for the Arts in Maryland (March 2014), Dance Place in D.C. (April 2014) and Green Space Theatre in New York (April 2014.)
ClancyWork's home season is set for the Silver Spring Civic Center this November. More details coming soon.
For more information about ClancyWorks, visit www.clancyworks.org.
Photo: ClancyWorks Dance Company in performance. Photo by Natalia Mesa.