Colorado Ballet in 'Dracula' for Halloween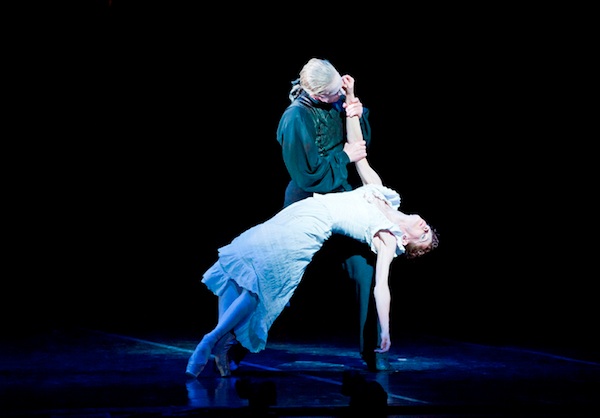 Colorado Ballet will present Dracula on October 31-November 2 at the Ellie Caulkins Opera House. Dracula features choreography by Michael Pink and music by Philip Feeney, performed live by the Colorado Ballet Orchestra.
"Come sink your teeth into this spine-tingling ballet full of seductive vampires, frightening mental patients and the king of the undead himself, Count Dracula," said Gil Boggs, Colorado Ballet Artistic Director.
"Our audience requests this production over and over again and we cannot wait to perform Dracula during Halloween weekend this year. This is one of the most popular ballets we perform and because it is for one weekend only, we are expecting full houses for every performance."
Based on Bram Stoker's Gothic horror, Dracula contains mature content and is not recommended for children ages 13 or younger.
"Our production of Dracula is big, with grand sets including a train station, grand hotel, sanatorium, a terrifying underground vault and of course, Count Dracula's Castle in Transylvania," said Boggs. "Audiences will feel like they are part of the action, as if any moment Count Dracula could sneak up behind them in the theater. People who love the book or any of the other adaptations of this horror classic will love Colorado Ballet's performance because the story is easy to follow and the dancing and music enhance the passion and terror of this deliciously macabre ballet."
Tickets are going fast, with the Saturday evening performance nearly sold-out. To purchase tickets, visit www.coloradoballet.org or call 303-837-8888 ext. 2.
Colorado Ballet will also host several special events around Dracula, including a costume party after the performance on Halloween night and a Bloody Mary Brunch for the Center Stage Young Patrons group before the November 2 performance. For more information on either of these events, visit www.coloradoballet.org/events.
Photo: Colorado Ballet's Igor Vassine and Maria Mosina performing Michael Pink's Dracula in October 2010. Photo by Terry Shapiro.