Colorado Ballet pays tribute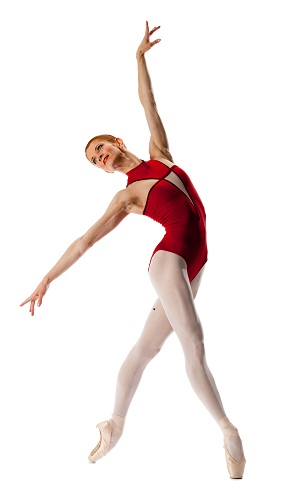 By Stephanie Wolf
At the end of the month, Colorado Ballet will present an evening of world premieres at the University of Denver's Newman Center to pay tribute to the company's founders Lillian Covillo and Freidann Parker – who launched the Denver dance company in 1961. "These two women had the imagination and courage to create world-class dance in Denver, and for that we owe them so much, " says Colorado Ballet's current Artistic Director Gil Boggs. "This production is a testament to the vision of Lillian and Freidann and demonstrates the successes of female leaders and artists in ballet." The mixed-bill program is fittingly called Tributes and will treat Denvernites to new ballets by three of the industries most innovative, up-and-coming female choreographers: Amy Seiwert, Emery LeCrone, and Judy Gates.
This is the second time San Francisco based Seiwert has created on the Colorado Ballet. She's was featured in the January issue of Dance Informa as one of "5 Innovative American Choreographers." She is Resident Choreographer for the Smuin Ballet and also regularly creates new work for her own contemporary ballet company Imagery.
At only 25-years-old, NYC based LeCrone is quickly making a choreographic name for herself. Her work is in the repertoire of Oregon Ballet Theater, Minnesota Dance Theatre, New Chamber Ballet, and Columbia Ballet Collective. Additionally, she has been a part of Guggenhiem's Works & Process series and launched her own platform for emerging choreographers, The Young Choreographers Showcase. LeCrone was also featured as one of "5 Innovative American Choreographers" in Dance Informa's January issue.
Gates has 30 years of professional dance experience as a choreographer, performer, director, teacher, and producer. Her work in each of these avenues has earned her recognition all over the world. She founded Laguna Dance Festival, a California-based not for profit organization that focuses on arts awareness and appreciation through special performances and educational programming.
It's sure to be an evening of great dancing and great memories – representing the company's rich history, as well as looking towards the future of dance in Denver. Performances of Tributes run March 29 to April 1, 2012 at the University of Denver's Newman Center. Ticket prices range from $22 to $154 and can be purchased through www.coloradoballet.org or by calling 303-837-8888 ext. 2.
Photo: Colorado Ballet Principal Dancer Maria Mosina by Allen Birnbach.