Colorado Ballet presents classic 'Giselle'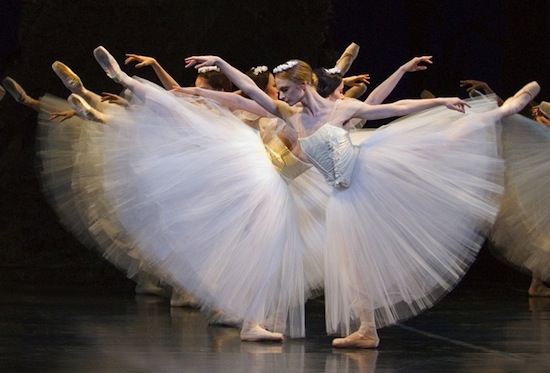 Colorado Ballet opens its new season with Giselle on October 4-13 at the Ellie Caulkins Opera House. This hauntingly beautiful ballet features choreography by Jean Coralli and Jules Perrot and music by Adolphe Adam, which will be performed live by the Colorado Ballet Orchestra.
"It is no secret that Giselle is my favorite ballet," said Gil Boggs, Colorado Ballet Artistic Director. "Giselle is one of the most romantic ballets of all time. For me, it is the epitome of a classical ballet, demonstrating love, betrayal, death and forgiveness."
The ballet tells the story of a count in disguise who falls in love with Giselle, a beautiful peasant girl with a fragile heart. When she discovers the count's true identity and that he is engaged to another woman, she dies broken-hearted. She becomes a member of The Wilis—vengeful spirits who suffered unrequited love in life and are destined to roam the earth each night, trapping men and dancing them to death. When the count enters the domain of The Wilis, only Giselle's love can save him.
Performances will commence on Friday, October 4 at 7:30 p.m. and will run through Sunday, October 13 at 2 p.m. Ticket are now available, with prices ranging from $25 to $155. To purchase tickets, visit www.ColoradoBallet.org or call 303-837-8888.
Following Giselle, Colorado Ballet will continue its 53rd season with The Nutcracker from November 30 to December 28; the classic fairy tale Cinderella on February 14-23, 2014; and the mixed program Director's Choice on March 28-30, 2014.
Photo: Artists of Colorado Ballet. Photo by Terry Shapiro.