Compagnie Maguy Marin visits Oregon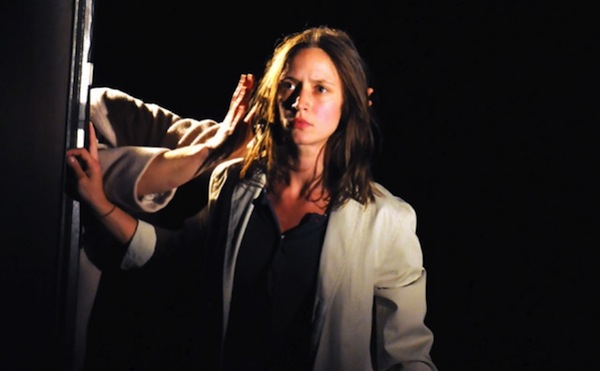 Maguy Marin, one of Europe's most important and provocative choreographers, will bring her company to the U.S. as part of a three-country tour this fall. Hailing from France, her Compagnie Maguy Marin will present the U.S. premiere of Salves as part of the White Bird Dance Series at Newmark Theatre in Portland, Oregon on October 10-12.
A contemporary dance work, Salves is a roller-coaster that continuously leads the audience through a journey of darkness and light, of mystery and suspense—and outrageous humor. Filled with one surprise after the next, the highly theatrical work conjures up Rod Serling's famous introduction to The Twilight Zone, which says, "You're moving into a land of shadow and substance, of things and ideas."
New York Magazine described the French company as "spellbinding, nerve-racking, and a thing of beauty." When performing at the Joyce Theater in June 2008, The New York Times said the company's work was "powerful" and "haunting."
As part of the White Bird Dance Series, Compagnie Maguy Marin's performances will be presented for three nights only, from October 10-12 at 7:30 p.m. For more information or to order tickets, visit www.whitebird.org.
Before traveling to Portland, Compagnie Maguy Marin will perform in Montréal and Ottawa, Canada. After the White Bird performances the company will head south to Mexico.
White Bird, the sole dance-only presenter west of the Rockies, opens its 2013-14 season with Aspen Santa Fe Ballet on Wednesday, September 25 at Arlene Schnitzer Concert Hall. Then, over the next seven months, the highly anticipated dance series will go on to present acclaimed companies such as Cloud Gate Dance Theatre of Taiwan, Lucy Guerin Inc, Sydney Dance Company, Phillip Adams BalletLab, Cedar Lake Contemporary Ballet, Stephen Petronio Company, Ballet Hispanico and Emio Greco|PC.
Photo: Compagnie Maguy Marin in Salves. Photo by Jean-Pierre Maurin.