Complexions is moving to Atlanta!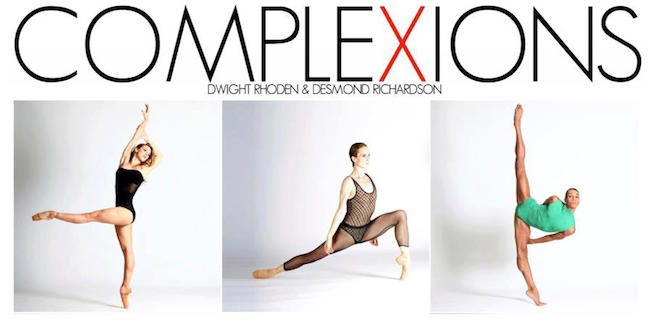 Dance students and enthusiasts in Atlanta have reason to rejoice! New York's acclaimed Complexions Contemporary Ballet has revealed that it's moving to "The ATL" after 20 years in the Big Apple! Led by Co-Founders and Artistic Directors Dwight Rhoden and Desmond Richardson, Complexions is looking to finalize the transition by next spring of 2016.
The 20-year-old organization has prospective plans to buy property and establish its own school as a training ground for up-and-coming dancers. Up until now, it has been nomadic, in and out of various studio spaces in NYC. The new facility would also serve as the home base for the dance company, which includes 16 dancers that work for 35 weeks a year on average, typically touring for over 20 of those weeks.
It has also been revealed that the company will begin presenting regular Atlanta performance seasons while still maintaining it's busy tour schedule. The first Atlanta season will be presented this October in the lead up to the organization's spring 2016 launch.
Complexions' popular intensives in NYC will continue even as the company relocates. It's also been mentioned that there are plans to launch similar summer and winter intensive programs in Atlanta and two more cities (possibly Los Angeles.)
The company, which recently performed in the Georgian cities of Columbus and Augusta, reportedly chose Atlanta over other cities like San Diego, Los Angeles and Houston. In an article published on July 1 in the Atlanta arts publication ArtsATL, Rhoden apparently explained this by saying that they wanted to move to a "less saturated" dance community.
Atlantans who want to know more about their incoming company can head to www.complexionsdance.org.