CORE Performance Company presents 'SHIFT' in Houston this weekend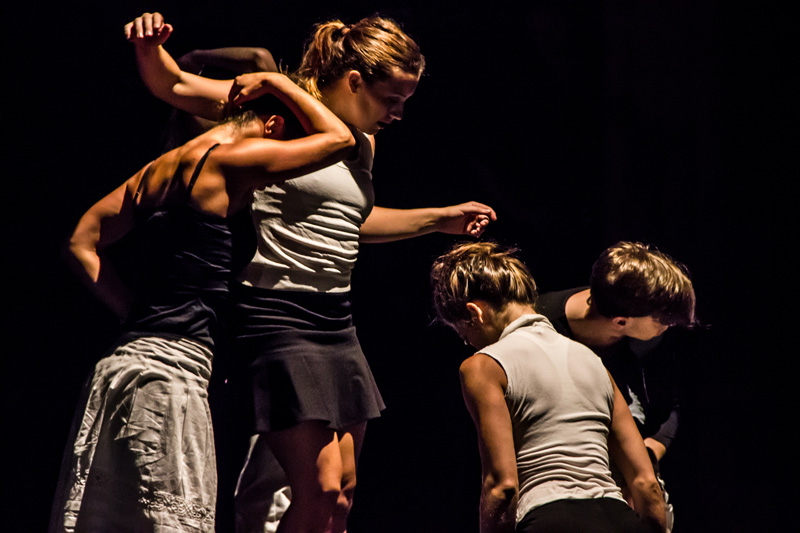 CORE Performance Company returns to it's second home in Houston this weekend to perform SHIFT, an evening of three original works by contemporary woman choreographers Sue Schroeder, Leslie Scates and Lori Teague.
The company, a 32-year-old modern dance ensemble constantly split between Houston and Atlanta, has recently undergone a rebirth. With almost entirely new dancers and a new management approach, the name of this weekend's show is appropriate for this company in transition.
SHIFT seeks to highlight CORE's signature movement style while producing riveting and passionate work. Made for and with CORE dancers, the three works speak to different movement vernaculars, some abrupt and others slight and hesitant.
Guest artist Leslie Scates, adjunct faculty at University of Houston and member of Lower Left Dance Collective, choreographed the work herd. Set on a cast of four women, it explores the qualities inherent in a pack of animals.
Performed to an arresting, original sound score by Andy Russ, Scates' work investigates how a herd protects against isolation and defends its members when they are vulnerable. It examines herds as a place where members can both exist as a virtuosic individual and a part of a larger whole.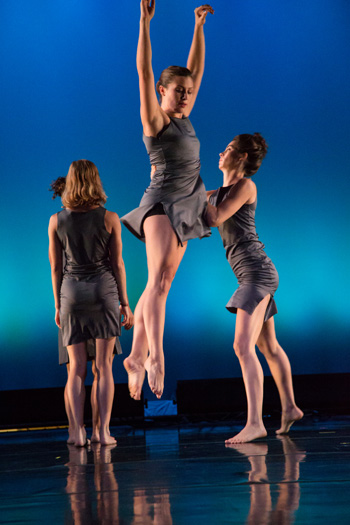 Lori Teague, chair of Emory University's Dance program, worked intimately with the artists of CORE for her work I felt my life with both hands, which was inspired by an Emily Dickinson line. The dance explores the unknown as a possibility or opportunity, as opposed to a space that creates fear.
"It invites me to trust and interact with new sensations," Teague said. "My interest lies with the momentum of movement–interrupting that momentum and following it. My desire is to create a work with overlapping surprises, shifts in textural environments and unusual perspectives."
STILL, the final work of the evening by Artistic Director Sue Schroeder, is inspired by the poem La Escuela by Frederico Garcia Lorca.
Addressing the signs left on each of us by destiny, Schroeder's signature style of movement reveals the intimate alongside the archetypal. Choreographed as a quintet, the work reunites Schroeder with Berlin composer Christian Meyer.
For more information on the free performance, the company or the choreographers visit www.COREdance.org.
The performances are at Barnevelder Movement/Art Complex this Friday and Saturday, Nov. 2 and 3 at 8 p.m. All tickets are free.
Photo (Top): Stefanie Boettle, Anna Bracewell, Claire Molla and Joshua Rackliffe. Photo by Jannie High.
Photo (Bottom):Rose Shields, Anna Bracewell and Claire Molla. Photo by John Ramspott.