CoreDance Contemporary to present 'theLINE'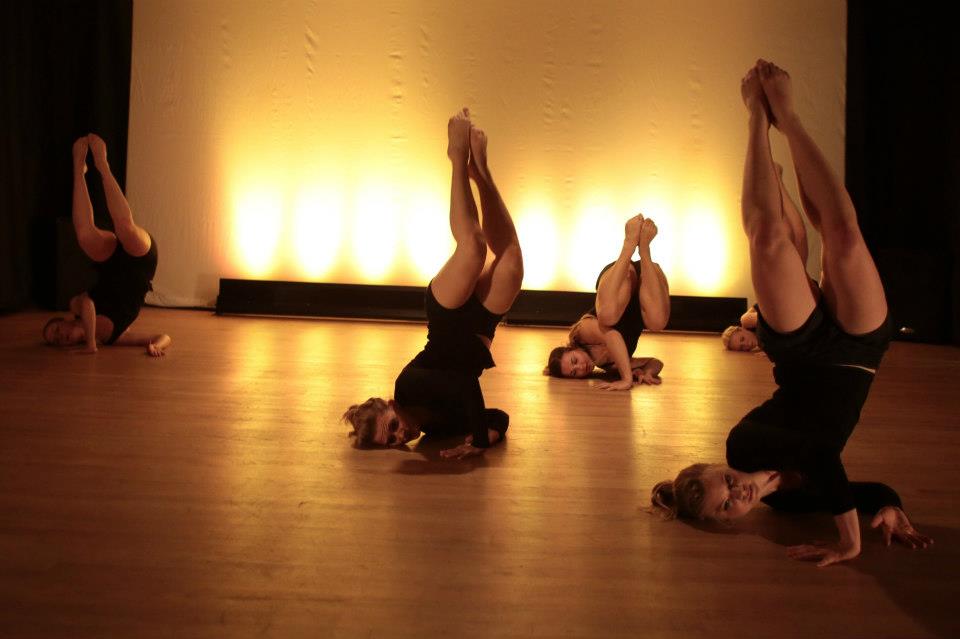 CoreDance Contemporary, a rising Australian modern dance company residing in New York, will be presenting its inaugural spring season theLINE on Friday, March 1 through Sunday, March 3 at Triskelion Arts in Brooklyn. A diverse program of modern dance, theLINE will include Destination Uncertain, Once Evolved in Time Devolved and the premiere of a new work, A Woman's Work.
Destination Uncertain explores the paradoxical nature of the limit concept and how it affects our lives on a daily basis. As we travel through life we form connections with bodies, space and time that adversely affect who we are and the road that we choose to travel. Like traffic on a freeway this sequence of relationships has conscious and unconscious limitations. Each movement or decision will affect who we become and where we will eventually end up. Nothing is certain.
Also on the program is Once Evolved in Time Devolved, comprised of a solo performed by Alexandra Shieron and two sextets, and the premiere of A Woman's Work, which is an exploration in the narrative of the role of the upper middle class housewife in the 1950s.
Collaborators for the evening include lighting designer Andy Dickerson, multimedia artist Jaime Justen, photographer Eric Bandiero, costume designers Casey Glenn, Carina Whitcomb and Dawn Klein, and dancers Kate Bishop, Rose Buis, Martha Dobbs, Holly Jones, Jessica Nolan and Alexandra Shieron.
Performances take place at Triskelion Arts on Friday, March 1 at 8 p.m., Saturday, March 2 at 8 p.m. and Sunday, March 3 at 3 p.m. Tickets are $15 and available online at coredancecontemporary.bpt.me or at the door. Triskelion Arts is located at 118 North 11th Street (between Berry and Wythe) in Williamsburg, Brooklyn, near the Bedford Ave. L subway stop.
CoreDance Contemporary is a rising Australian modern dance company residing in New York City. CDC's objective is to investigate choreographically different and oft time's contradictory movement vocabulary through the physicality of one's kinetics, and to explore the realization of this physicality as it takes form in the space. The company is comprised of seven female dance artists who bring different cultural and dance backgrounds to the fore.
CoreDance Contemporary has presented work at Chelsea Studios, JT Lotus Choreographic Showcase, Fertile Ground at Green Space, Wax Works at Triskelion Arts, Steps Performance Lab Series; Green Space Blooms Festival, NYC10 Dance Festival, Amalgamate Artist Series, PMT Fall Seasonal Showcase and White Waves' Cool NY Festival.
Australian choreographer Rebecca McCormac founded CoreDance Contemporary in 2011. A graduate of the acclaimed Western Australian Academy of Performing Arts, she was also a member of LINK Dancer's Company and in 2006 obtained her Honours Degree. Ms. McCormac toured to Europe before eventually settling in New York in 2008 to work with Barry Blumenfeld and Ellen Stokes-Shadle. Ms. McCormac is a registered teacher of The Royal Academy of Dance and is currently a teaching artist in and around the New York Tri-state area.
Photo: CoreDance Contemporary in performance. Photo courtesy of CDC.