Costume Drive for Children's Cancer Hospital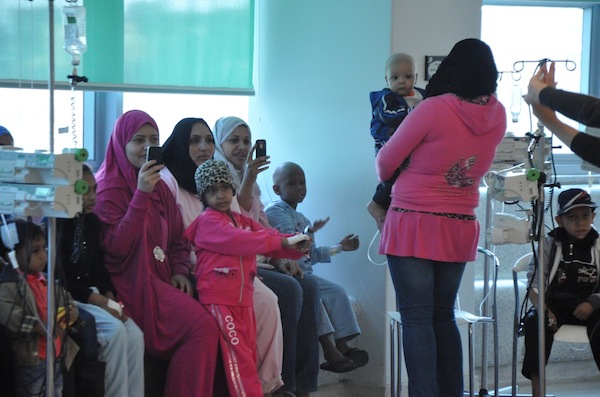 The 57357 Children's Cancer Hospital in Egypt is asking for dance costume donations for their patients. The costumes would be for a performance the patients will participate in this winter.
The hospital, located in El-Sayeda Zainab in Cairo Governorate in Egypt, is a charitable, international-standard children's cancer medical center. The largest children's cancer hospital in the world, it is leading the way in healthcare in Egypt and is a model of what people can do when they work together for the benefit of mankind.
While the hospital's patients have performances and parties hosted for them nearly everyday, many of them have never taken to the stage themselves, and have therefore never experienced the support and applause that comes with this. The hospital staff and volunteers have decided to change this by putting on a patients show this winter.
To make this dream come to life, the hospital staff is collecting dance costumes and dancewear for toddlers through teenagers. The donations can be new or used as long as they are in decent condition. Accessories, such as hats and vests, are also welcomed for the boys.
Shawn Lent, a volunteer with the hospital, said the costumes don't have to be of any particular color or theme, saying the overall performance look will be "eclectic" and that the costumes will likely be something the patients will keep after the show.
"Many of the kids are coming from poorer backgrounds, Syria/Sudan, and are caught in an increasingly ideologically divided country," Lent wrote in her blog. "Let's help them dance."
Jacob's Pillow Dance Festival is collecting the donations stateside. To contribute costumes and dancewear, ship donations to Jacob's Pillow Dance Festival at 358 George Carter Road, Becket, MA 01223. Address the contribution to Patsy Garcia.
Donations are due no later than Friday, November 1. For more information on the hospital, visit http://beta.57357.com. To see Shawn Lent's call for donations, visit http://shawnlent.com/?p=1577.
Photo: Patients and caregivers watching a show at 57357 Children's Cancer Hospital in Egypt. Photo by Mohamed Radwan.