Costume Gallery's new 2017 Collection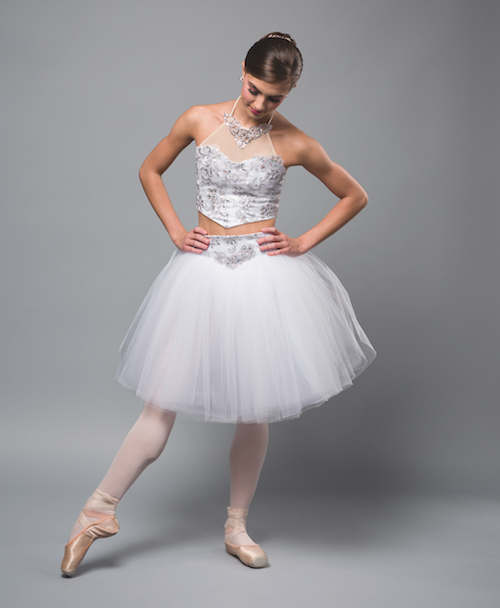 The creative and fashion-forward minds behind Costume Gallery are preparing to unveil the company's brand-new 2017 Collection. Costume Gallery, a leader in providing dance costumes and accessories to studio owners, teachers and coaches, will release its latest line soon.
According to Elizabeth Balash, the company's director of marketing and sales, one of the goals of this collection and its associated catalog was to make the customer "feel something." The concept of color was a major inspiration in this.
"Color is a form of expression and Costume Gallery is a brand of color," said Balash. "Synonyms for the word 'color' are bright, vibrant, bold, spirited, strong, lively, brave, brilliant, glamorous, striking, expressive, exciting and moving – all very positive and powerful words. They are great things we strive to be. Why not ask our customers to 'Be Colorful'? Show us how they can 'Be Bold, Spirited, Colorful,' etc."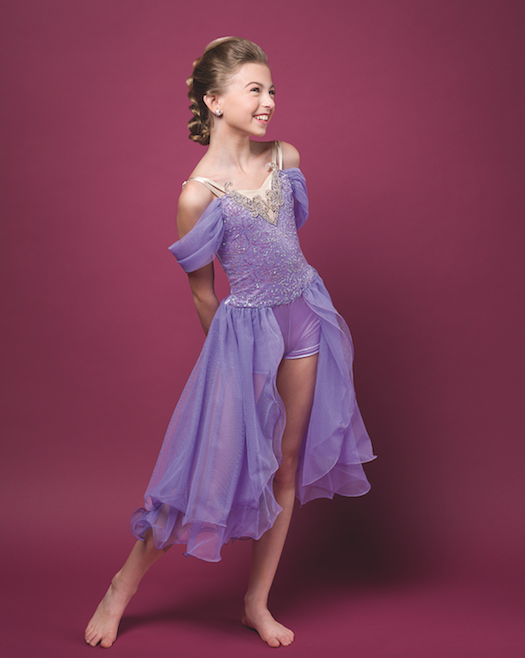 Since last season was all about what the company was like (the tagline was "We Are Passionate, We Are Colorful, We Are Innovative"), Balash said they wanted to "turn it around on the customers" this season and "inspire them to 'Be Colorful'."
There are eight sections in the new catalog, each represented by a carefully-selected main color and a complimentary one. Each was chosen because they worked so seamlessly together and with the costume collection.
"The final piece was choosing the word that ties not only to the section of the catalog and the costume, but the feeling of the dancer as well," noted Balash.
The models for the catalog shot their looks in various dancer poses before enjoying time to "play" on set while the Costume Gallery team captured candid shots.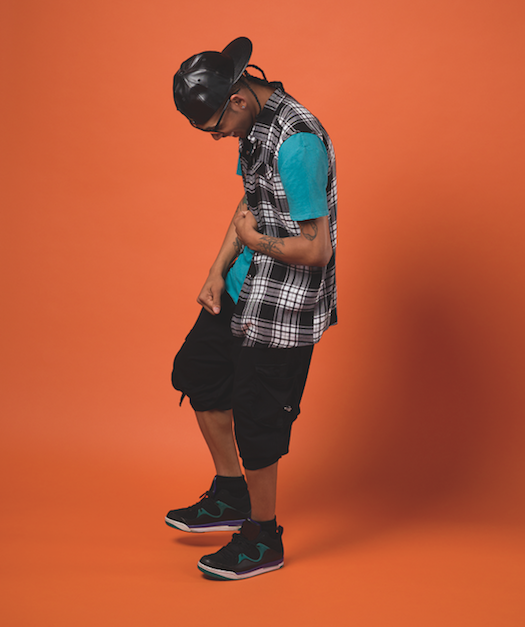 "This allowed us to get a special emotion that was organic and tied into our words for the season," said Balash.
"The first recital image is a great example of her dancing on the blue backdrop, and her candid image on the contrasting (yet complimentary) pink backdrop."
Stay tuned to see the complete 2017 Collection at www.costumegallery.net. If you or a dancer you know is interested in modeling for Costume Gallery, head to their website and print/fill out the application posted. Simply mail it to their offices with two recent photos of yourself and you could be one of Costume Gallery's next models!
Photos: Costumes from Costume Gallery's new 2017 Collection. Images courtesy of CG.