Crafterina YouTube Channel Launch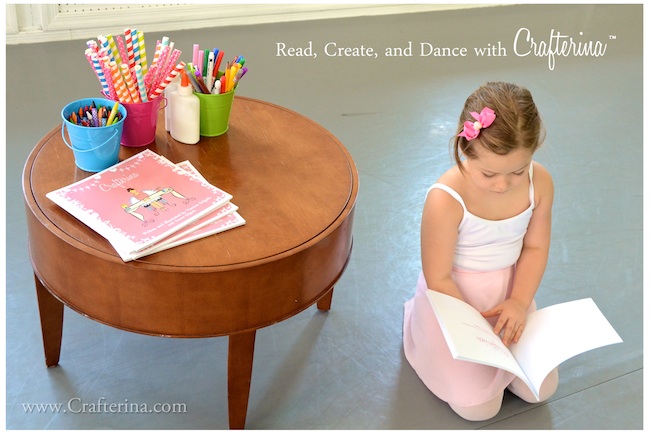 Dancer and visual artist Vanessa Salgado founded Crafterina as a way to further inspire and engage little budding dancers after they left the dance studio. A series of hands-on, dance-related crafts that a parent and child can do together, Crafterina follows the stories of a little ballerina with savvy crafting skills.
Today, September 22, Salgado launches a Crafterina YouTube Channel to compliment her website, the book she has published and the Etsy shop where parents can buy the craft materials. See it at www.youtube.com/CrafterinaChannel. Plus, Salgado will host a Crafterina Twitter Chat tonight beginning at 8 p.m. EST. Follow @Crafterina on Twitter. The hashtag to follow for the chat will be #Crafterina.
For inspiration for Crafterina, professional dancer Vanessa Salgado pulls upon her experience working with little dancers throughout Manhattan for many years. She has taught at the School at Steps on Broadway and the Joffrey Ballet School, plus the Education Department at New York City Center. She can currently be seen performing with CONTINUUM Contemporary/Ballet.
Her Crafterina storybook describes the day-to-day life of a young dancer who uses her savvy crafting skills to create a world of ballet at home. Crafterina's tale illustrates the essence of the creative experience: a self-inspired, hands-on process of bringing ideas imagined to life. For more information, visit www.Crafterina.com.