Curtain Call keeps dancers outfitted for class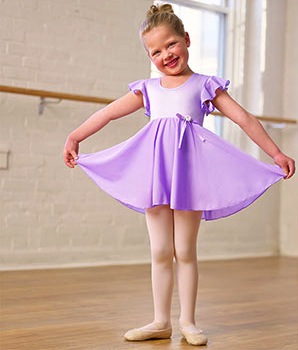 Founded in 1969, Curtain Call manufactures high quality dance classwear and competition dancewear, plus recital costumes for all genres of dance.
Located in York, Pennsylvania, Curtain Call is an industry leader in providing dancers, dance parents and dance teachers with exceptional customer service as they order products including footwear, legwear, bodywear and various accessories.
With unparalleled quality and fit, the Curtain Call for Class range offers popular products, including many items by Capezio, like tank leotards, shorts, dance dresses, bra tops and various styles of tights.
In addition to providing 24/7 online ordering, Curtain Call offers on-site customer service with Relationship Managers, who are strategically placed in various parts of the United States to deliver on-site expertise to help with anything from providing costume samples to sizing students.
As we head into the holiday season and rehearsals increase in the lead up to annual studio performances and end-of-semester shows, check out www.curtaincallforclass.com to restock necessary dancewear items.
Photo: The Child Empire Dress by Curtain Call features a nylon/spandex leotard with attached crepe skirt and ruffled sleeves – perfect for ballet classes and Nutcracker rehearsals.