DailyDancewear: Contemporary Ballet Dallas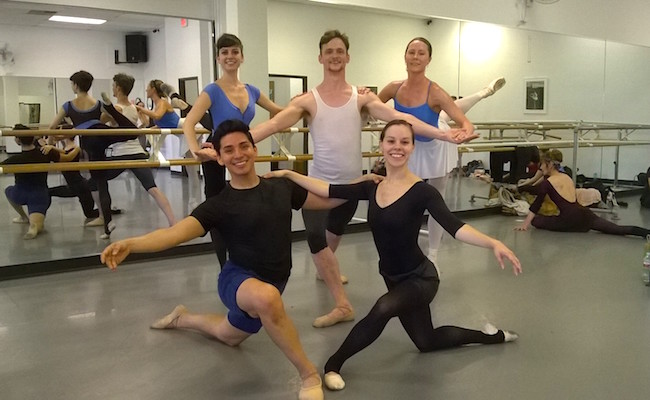 For the eighth post of DailyDanceWear—a column bringing you fresh dance fashions spotted in various classrooms and rehearsal spaces in New York and across the country—we have Contemporary Ballet Dallas, where I dropped into class this July to take advanced adult ballet.
Not only was it a great class, there were a handful of the company members dancing with us so I got to see their dancewear choices as well as their lovely technique.
We didn't have time after class to go through what each dancer was wearing, but, as you can see, they stuck to clean lines and surprisingly coordinated blue, white and black combos that were not pre-planned!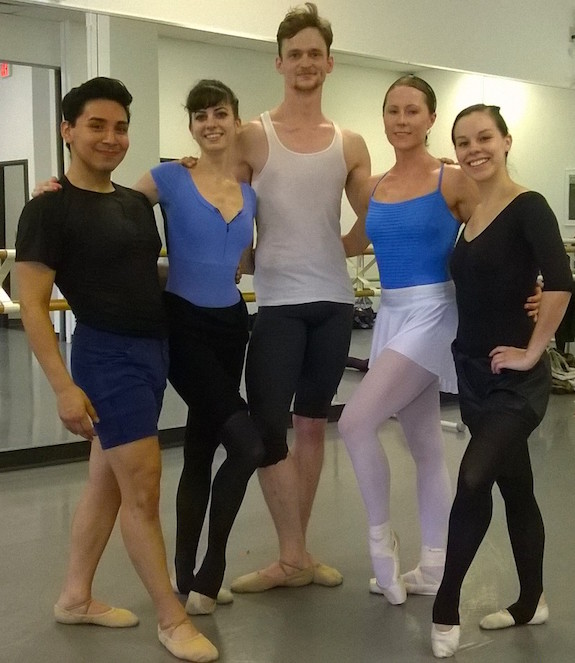 The ladies' leotards ranged from three-quarter, to cap sleeve, to camisole. All of the ladies wore black or pink tights and the men both wore short tights. Pointe shoes or canvas shoes adorned their feet.
This was in the middle of their summer break, so a few of the dancers were in the middle of rehearsing with several different groups that had summer gigs while others had been off for a while. Yet, they all still made it to class, which is very important. I can't wait to make another visit and see them onstage!
For more information on Contemporary Ballet Dallas, visit contemporaryballetdallas.com.
Photos: Dancers Katie Stasse, Javier Hernandez, David Sanders, Whitney Hart and Erin Boone after class. Photos by Leigh Schanfein.