Dance Affiliates publishes historic book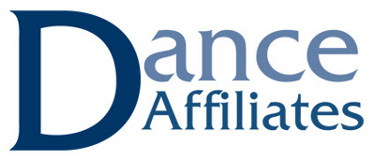 Dance Affiliates, Philadelphia's leading presenter of world-class dance, has published an informative and historic 155-page book commemorating its rich legacy as one of the few remaining dance-only presenters in the United States.
The book is chockfull of 400 breathtaking archival photographs featuring 175 local, national and international companies. There are iconic images of Martha Graham accepting the Philadelphia Bowl from Mayor Wilson Goode, Merce Cunningham and Megan Walker in Roadrunner, David Parsons in The Envelope, Moses Pendleton in his solo MOMIX, Compagnie Marie Chouinard in Rite of Spring, Paul Taylor Dance Company in Esplanade and Speaking in Tongues, National Dance Company of Spain in Bach's Multiplicity and Sankai Juku in Yuragi.
The book opens with Dance Affiliates' Artistic Director F. Randolph Swartz's personal story providing a context for the ensuing pages on how he got involved in presenting in the 1970s and how in 1983 he approached Steve Goff, then Managing Director of the Annenberg Center, to collaborate on the award-winning Dance Celebration Series.
Swartz notes, "This commemorative book celebrates the dancers, choreographers, designers, technicians, staff, funders, board members and volunteers who made the magic for the past 30 years."
The first season, The Magic is Now, featured Dance Theatre of Harlem, Pilobolus Dance Theatre, Nikolais Dance Theatre and Murray Louis Dance Company. It was followed by Alvin Ailey American Dance Theater, Feld Ballets/NY and Twyla Tharp in the second season.
Dance Affiliates: 30 Years is divided into 20 categories highlighting 1,500 performances that took place in the Dance Celebration Series, The Monday Night Series, The NextMove Festival and Special Events and Galas. Each series contains a narrative overview, available program copy of the works that were performed on stage and a photo gallery of striking images. Interspersed are Swartz's personal memoirs on the dance world's legendary dance-makers and dancers, including Martha Graham, Twyla Tharp, Patrick Swayze, Elizabeth Streb, Louis Robitaille and Moses Pendleton.
The nine-inch by nine-inch glossy book is available only online at www.danceaffiliates.org and costs $30 plus shipping and handling. For more information on the book or Dance Affiliates' rich history, visit their website.