Dance Commissions | The Shed's Open Call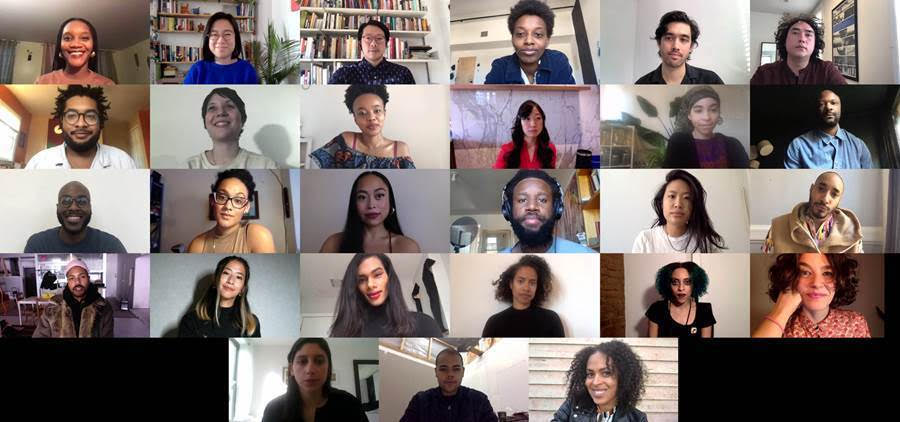 Open Call is a large-scale commissioning program for early-career New York City artists across performance, visual arts, and popular culture. Fifty panelists and reviewers in a wide range of disciplines reviewed more than 1,500 proposals in May and June of 2020 and selected 27 inventive, thought-provoking, risk-taking, and timely proposals to be presented at The Shed beginning in summer 2021. Artists receive a commissioning fee up to $15,000 depending on the scope of the proposed project, in addition to production support and resources to develop and present their work.


Admission is free to all Open Call events. Follow the Open Call commissions as they develop by visiting: https://theshed.org/
Image: The 27 artists selected for the second edition of Open Call. First row, from the top (left to right): Ladi'Sasha Jones, Anne Wu, Kenneth Tam, Le'Andra LeSeur, Benjamin Akio Kimitch, Simon Liu; second row (left to right): Nazareth Hassan, Emilie Gossiaux, Emily Waters, Cindy Tran, AnAkA, Justin Hicks; third row (left to right): Tajh Rust, Eleanor Kipping, Caroline Garcia, JJJJJerome Ellis, Pauline Shaw, Niall Jones; fourth row (left to right): DonChristian Jones, Yo-Yo Lin, Zachary Tye Richardson, Leslie Cuyjet, Ayanna Dozier, Merche Blasco; fifth row (left to right): Aisha Amin, Esteban Jefferson, Ana María Agüero Jahannes. Courtesy The Shed.