Dance elite unite for cause at Lincoln Center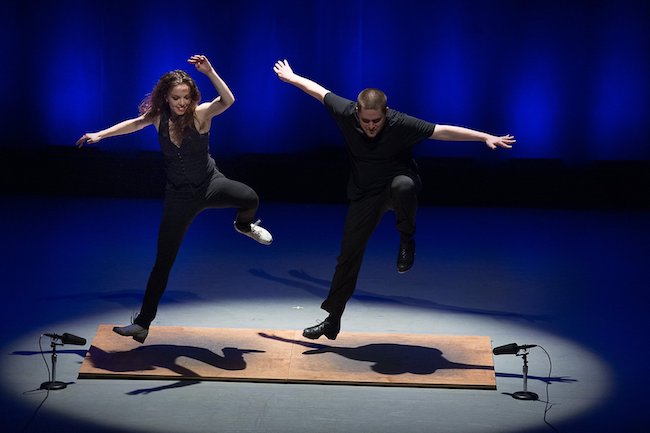 After a successful move to Lincoln Center's Alice Tully Hall last year, the 9th Annual Dance Against Cancer event returns to the prestigious venue on Monday, April 22, with Nev Schulman performing as host. Producers Erin Fogarty and Daniel Ulbricht look forward to presenting an evening of top-notch dance to benefit American Cancer Society.
This year's performance line-up once again boasts exciting collaborations and premieres. Justin Peck and Patricia Delgado will be bringing to the stage Peck's Dark Side of the Gym, which was featured on The Tonight Show Starring Jimmy Fallon. Marcelo Gomes and Skylar Brandt will perform a pas de deux from Spring Waters. Then Stella Abrera and Isabella Boylston (ABT) will come alongside Maria Kowroski and Unity Phelan (NYCB) in a world premiere created by ABT's Gemma Bond. (Abrera and Kowroski are longtime friends but this will be their first time performing together!)
The concert will also present a cross-company collaboration with Clifton Brown and Matthew Rushing (Alvin Ailey American Dance Theater), Taylor Stanley (NYCB) and Gabe Stone Shayer (ABT). The four elite dancers will premiere a new work by Frederick Earl Mosley.
As if this isn't exciting enough, the star-studded event will feature additional performances by Misty Copeland, Russell Janzen, Spartak Hoxha, Erica Pereria, Teresa Reichlen, James Whiteside, tapper Ayodele Casel, Trammell Logan, Starinah Dixon, Naomi Funaki, the Kenyok Arts Initiative, The Verdon Fosse Legacy, ballroom and more. Even as a producer, Ulbricht (NYCB) will hit the stage.
For more information or to book tickets, head to www.dacny.org.
Photo: Michelle Dorrance and Anthony Morigerarto in a past Dance Against Cancer performance. Photo by Christopher Duggan Photography.