Dance event benefits American Cancer Society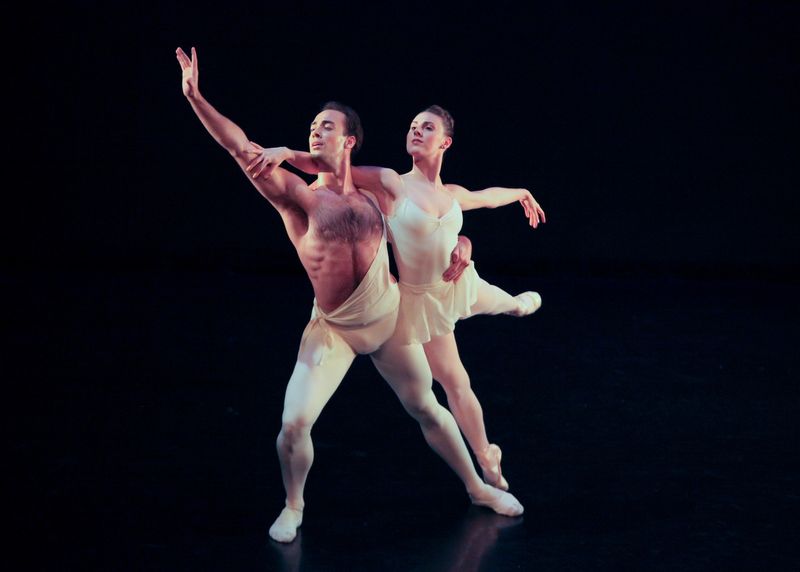 In May, Dance Against Cancer will bring together top dance companies from New York City and beyond for a night of beautiful performances, world premiere solos and great company, all to raise funds for the American Cancer Society.
Since its inauguration, Dance Against Cancer has raised over $60,000 in support of the American Cancer Society. This year, Rose Caiola, Stuart Coleman, Julia Gruen, Heather Watts, Christopher Wheeldon and producers Erin Fogarty and Daniel Ulbricht present the third annual Dance Against Cancer on Monday, May 6 at the AXA Equitable Theater.
VIP tickets include a gift bag, preferred seating, and access to the pre-event reception as well as the post-event reception. General admission tickets include post-event reception only. All proceeds from this event will benefit research initiatives as well as all patient and family service programs that the American Cancer Society funds.
The evening's performance, produced by New York City Ballet's Daniel Ulbricht and Manhattan Youth Ballet's Erin Fogarty, will feature dancers from New York City Ballet, American Ballet Theatre, Martha Graham Dance Company, Alvin Ailey American Dance Theater, Norwegian National Ballet, among others.
Performers will include Maria Kowroski, Wendy Whelan, Tiler Peck, Robert Fairchild, Daniel Ulbricht, Herman Cornejo, Clifton Brown, Matthew Rushing, Katherine Crockett, Carrie Walsh and Charles "Lil Buck" Riley, amongst others.
The event will be hosted on Monday, May 6 with cocktails at 6 p.m. (for VIP ticket only), a performance at 7 p.m. and a reception at 8:30 p.m. at the AXA Equitable Theater, located at 787 Seventh Avenue (between 51st and 52nd Streets) in NYC. Tickets are $150 for general admission and $300 for VIP. Tickets are available here.
Photo: Tyler Angle and Tiler Peck of the New York City Ballet in the pas de deux from Apollo at a past Dance Against Cancer gala benefit. Photo by Erin Baiano, courtesy of Dance Against Cancer.