Dance Fest explores Process vs. Product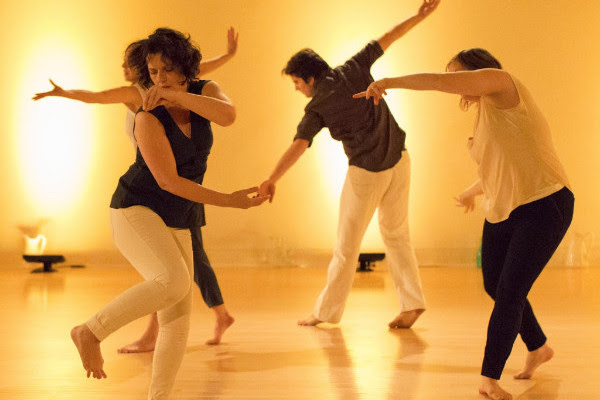 To conclude the 2017–18 Season of its Dance Presenting Series, the Dance Center of Columbia College Chicago conducts a two-week festival focusing on ways in which concert dance presentation can be a document of process rather than dance as a consumable product: Process v. Product. The festival takes place March 29–April 7 at the Dance Center, 1306 S. Michigan Ave., Chicago.
Process v. Product—which features six performances, artist discussions and panels and commissioned blog posts from local artists—invites choreographers, dancers, presenters, students of dance and audiences to consider and reflect on ideas around how and why the creation, practice and witness of dancing can be more than a product for spectators. Participating companies include Molly Shanahan/Mad Shak and Bebe Miller Company.
Performance Series
Shanahan's world premiere ensemble work Of Whales, Time, and Your Last Attempt to Reach Me grapples with emotional ambivalence in a world of perception-altering technology and digitally dependent relationships. Through Shanahan's intricately crafted movement, the Mad Shak ensemble investigates and expresses the tension between the rigid materiality of the self, as reflected by the devices and media surrounding our lives, and the body's invisible fluidity in response to those same influences. This work is set at the intersection of conflict, where constantly shifting input confirms identity in one moment and then throws it off-kilter the next. Performances are March 29–31.
Miller's In a Rhythm is a suite of new dance works based on the dynamics of adaptation and translation. Inspired by the writings of Gertrude Stein, Toni Morrison and David Foster Wallace, whose voices capture diverse cultural relevancies through their structure of language, In a Rhythm looks at the syntax of movement—how we apprehend meaning through the juxtaposed dynamics of action and context in time and space.
From the Columbus Underground, "Syntax is a key piece of how we negotiate our existence in the world, and Miller and her dancers turn an unblinking eye on the way we are with one another and the way we exist in society… Miller and her dancers know the body is packed with metaphor just by breathing and touching another person. She also understands the joy of movement. Her rapport with co-writer and assistant Angie Hauser is a gleeful delight throughout the piece… should be a must-see for any arts lover. The work I've seen this year that most successfully takes the temperature of our fractured, terrifying, bloodied moment."

Miller is creating this work within an overarching collaborative project, The Making Room, an investigation into innovative ways of sharing the creative process. Performances are April 5–7.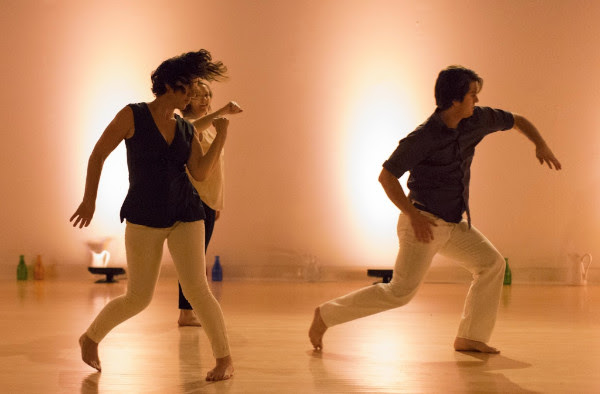 Festival Activities

There will be post-performance conversations on the opening night of each performance series, the first week on March 29 with Shanahan and the second week on April 5 with Miller.
Pre-performance talks with artists discussing their processes take place at 6 p.m. on the second night of each performance week (March 30 and April 6); among participating artists to date are visual artist Sabina Ott, choreographer Sara Zalek, poet CM Burroughs and Christy Bolingbroke, founding executive/artistic director of the new National Center for Choreography at the University of Akron, which highlights how research and development practices apply to the performing arts, particularly dance.
Mad Shak offers a workshop for advanced dancers on Saturday, March 31 at 3 p.m.
For more information, visit colum.edu/dancecenterpresents. Tickets are available online or at 312-369-8330. The theatre is accessible to people with disabilities.
Photos: Molly Shanahan/Mad Shak (top, right) by William Frederking; Bebe Miller Company (left) by Derek Fowles.